PCR, qPCR, and RT-qPCR
Automated Liquid Handling Solutions
Polymerase chain reaction (PCR) is a fundamental molecular biology technique to accurately amplify and quantify extremely low levels of nucleic acids and is currently utilized in numerous applications, including SNP identification, genotyping, infectious disease identification, genetic fingerprinting, DNA sequencing and cloning, and gene expression. Quantitative PCR (qPCR) and reverse transcription (RT-qPCR) followed by a qPCR are powerful methods for the detection and quantitation of target DNA or RNA sequences.
Amplicon purification and PCR setup, including laborious pipetting combinations of master mix, primers and samples, can be a bottleneck in genomic workflows. Automation of these processes can eliminate both human error and contamination associated with manual processing, while assuring high quality results.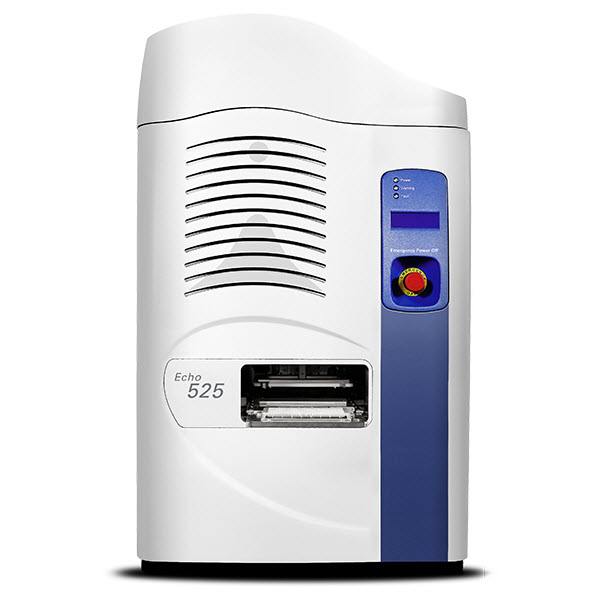 Echo Acoustic Liquid Handlers —Reduce Reaction Volumes and Lower Costs
Assay miniaturization with the Echo Liquid Handler lowers the cost of 384- and 1536-well qPCR assays, and because the Echo Liquid Handler does not require tips or contact with liquids, any risk for cross-contamination is minimized. Additionally, precise and accurate transfer of sub-microliter volumes enables the addition of concentrated samples and reagents without prior dilution. With options for integrated plate handling automation and software tailored for genomic research, the Echo instruments can easily scale for production environments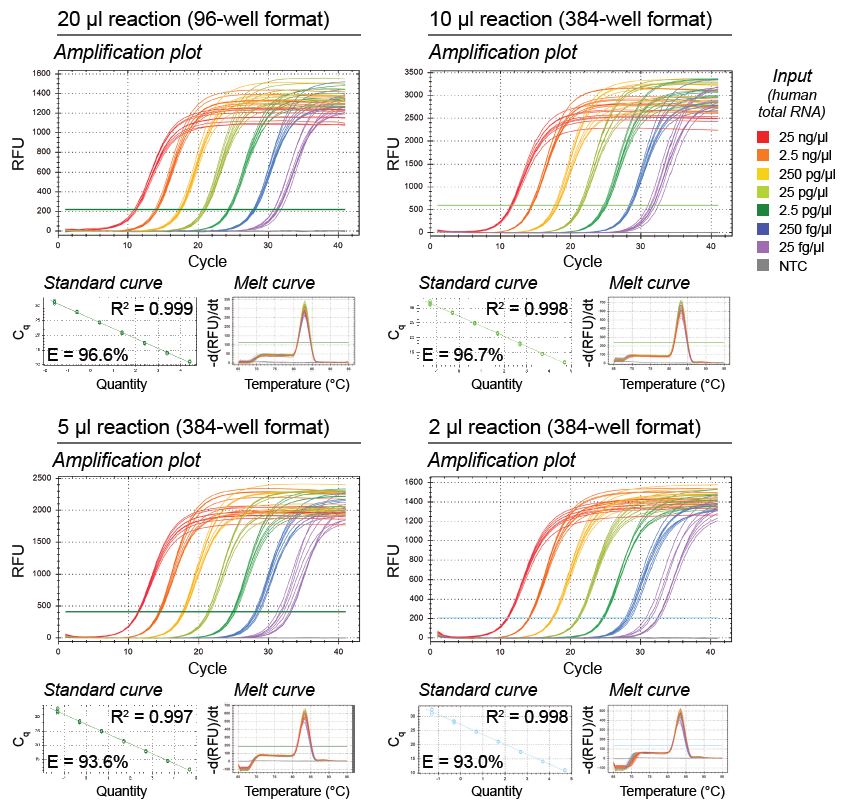 The ability to conduct qPCR experiments in high-throughput formats can present a tremendous advantage for genomic workflows.
Reduced operating costs through efficient assay miniaturization
Improved data quality with accurate and precise transfers as low as 25 or 2.5 nL, depending on the model
Minimized chances of cross-contamination due to tip-less and contact-less technology
Fast and low-volume reaction setups in sub-microliter volumes, while maintaining/improving data quality
Biomek Automated Liquid Handling Workstations—PCR Purification and PCR Setup Reactions
AMPure XP kit is a highly efficient PCR purification system that delivers superior quality DNA with no salt carryover. Utilizing Solid Phase Reversible Immobilization (SPRI) magnetic bead-based technology which requires no centrifugation or filtration, AMPure XP can be easily used automated 96- and 384-well formats using Biomek automated liquid handling workstations.
The AMPure XP PCR Purification system is automated on all Biomek platforms and provides:
Standardized workflow for improved results
Reduction in costly errors
Reduced hands-on-time and increased throughput
Quick implementation with ready-to-implement methods
Knowledgeable support for reagents, automation and methods all from single vendor
Automate the pipetting-intensive process of PCR setup reactions for 1 to 192 samples in 96-well plates with any combination of master mix, primers, and samples using Biomek liquid handlers.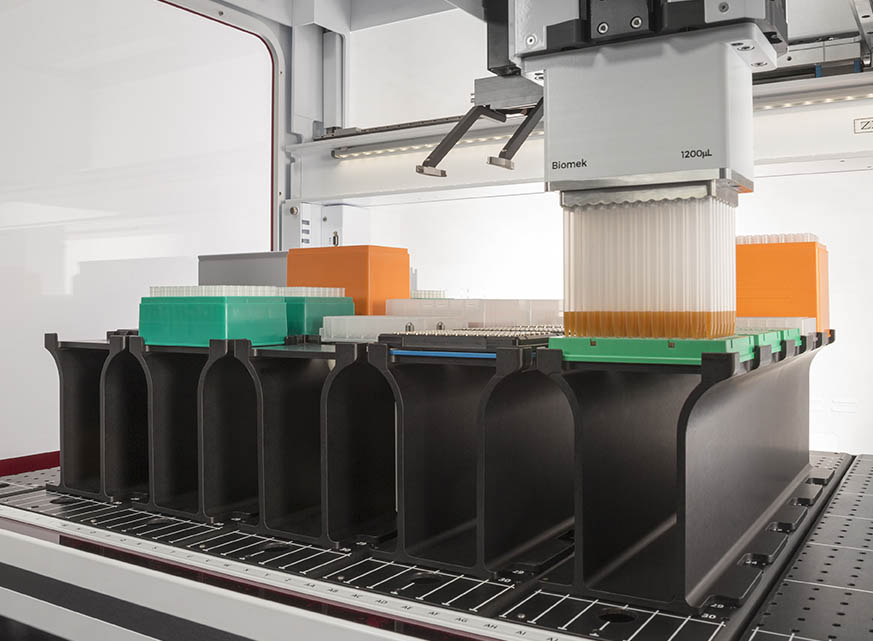 300 uL or 1200 uL Multichannel head with 1-300 uL and 1-1200 uL pipetting capability
Enhanced Selective Tip pipetting to transfer custom array of samples
Independent 360˚ rotating gripper with offset fingers
High deck capacity with 25 positions
Orbital Shakers and 96 channel Tip washing for controlling sample processing
Optional Enclosure
Related Products