Optimize your uptime with proactive maintenance and priority response
To keep your centrifuge running efficiently and safely, it's important to have a consistent preventive maintenance schedule, as well as regular inspections by factory-trained experts. With a Beckman Coulter service plan, we aim to keep you running at your top speed with consistent instrument performance and confidence in safety.
Choose the plan that's right for you: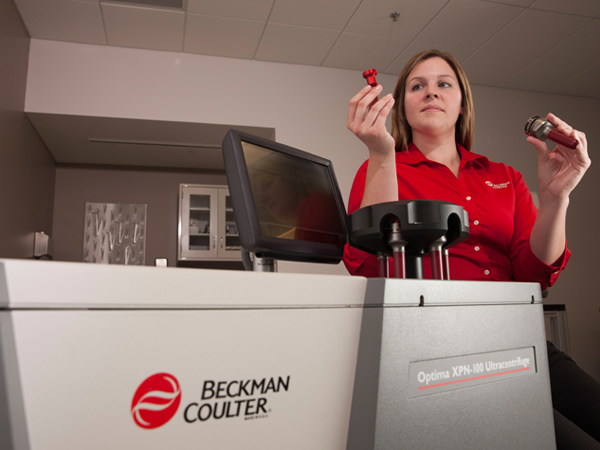 Annual preventive maintenance during warranty
Labor, travel & certified parts included
2 day response time guarantee
4 hours of basic operator training
Rotor inspection & rotor service
*Plans may vary by region. Contact your local service team for details.
Annual preventive maintenance
Discount on labor, travel & certified parts
Discount on software & engineering updates
Annual preventive maintenance
Labor, travel & certified parts included
3 day response time guarantee
2 hours of basic operator training
Software & engineering updates included
Additional services you might be interested in:
Rotor Coverage
Extended rotor warranty and provides full rotor replacement or repair should a failure occur with normal operation.
Extended rotor warranty to 8 or 10 years depending on rotor type
O-rings, hangers and overspeed discs are replaced
Annual onsite rotor inspection by trained service specialist
Get Pricing
Qualification Services
To help meet regulatory requirements, our certified service engineers are extensively trained in Installation Qualification and Operational Qualification (IQ/OQ) procedures and protocols.
Qualified installation services
Annual requalification services
Get More Info
Compare plans:
Beckman Coulter Service Plans
WARRANTY PERIOD
POST-WARRANTY PERIOD
Plan Benefits
Warranty
Start-Up Care
Premium Services
Prevention
Plus
Protective

Comprehensive
Certified parts, labor

20% Off

Travel expenses1

20% Off

Annual preventive maintenance
1 PM
1 PM
1 PM
1 PM
Annual health check2

Onsite response time guarantee3
2 DAYS
3 DAYS
2 DAYS
Remote technical support

Software & Engineering updates4

20% Off

Annual basic operator training5

20% Off

Operational qualification (OQ)
AVAILABLE
AVAILABLE
AVAILABLE
Application Support6
AVAILABLE
AVAILABLE
AVAILABLE
AVAILABLE

Relocation support
Within 100 miles of a Beckman Coulter Service hub.
Proactive service check performed by a Beckman Coulter field service engineer to address any system or service performance issues.
Priority response guaranteed. Contact your local service representative for guaranteed response times based on your location.
Reliability updates include hardware, software and instrument modifications to recommended levels.
Services performed at your facility by a Beckman Coulter field service engineer.
Beckman Coulter application scientist will provide basic onsite support, at customer request. Advanced application support packages available. Contact your Beckman Coulter sales representative for more information.