Liquid Handling for Microbial Research
Microbial Sequencing
Microbial next-generation sequencing is an essential tool for studying genomes of novel organisms, such as bacteria, viruses and funguses. Using next-generation sequencing enables detecting the low-frequency variants that cannot be detected using other methods. Microbial sequencing is performed for a variety of applications, such as human microbiome studies, environmental monitoring, pathogen identification and detection of contaminants in food or other materials.
16S and Internal Transcribed Spacer (ITS) ribosomal RNA (rRNA) sequencing are common amplicon sequencing methods used to detect bacteria or fungi within a given sample. With the ability to multiplex many microbial sequencing samples in a single run of a sequencer and still obtain high sequencing coverage per sample, shotgun or whole genome metagenomic sequencing is commonly used to identify very low abundance variants of the microbial community that may be missed with other methods.
Reduce reaction volumes (up to ~10X) and reaction cost for your microbial research.
Due to high throughput nature of these efforts, and being able to multiplex many samples in one sequencing run, the cost of sample preparation is often a limiting factor. Echo Liquid Handler technology enables reducing the reaction volumes for library preparation kits, while dispensing the reagents and samples very precisely and accurately, and maintaining data quality. Therefore, through miniaturization researchers can drastically increase the number of libraries generated using same amount of reagents.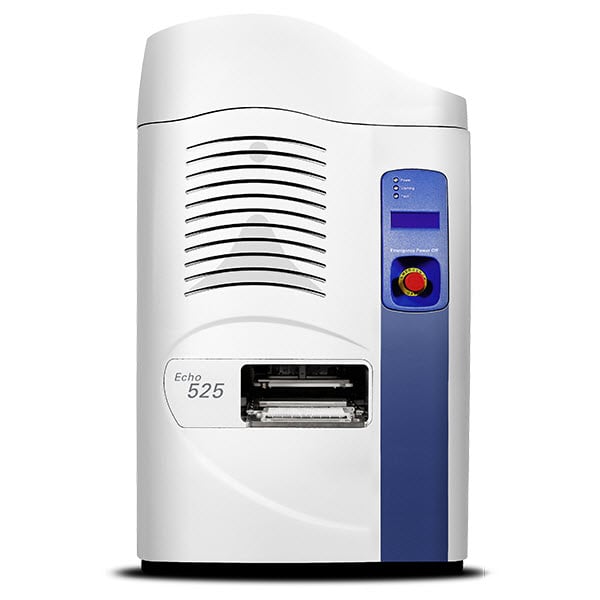 Key Benefits
Accurate and precise transfers ensuring of great data quality
Reduced reaction volumes and cost (up to ~10-fold), while maintaining data quality
Fast DNA dilution, library prep set up, and pooling and normalization up to a magnitude faster
Reliable instrument and easy to use software, a great fit for any lab from low to mid to high-throughput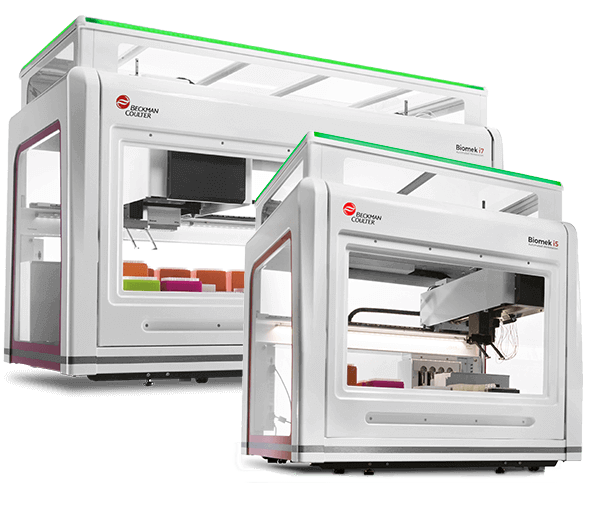 Biomek i-Series Liquid Handlers
While Echo is an essential part of providing cost savings for the library prep steps, and doing a fast pooling and normalization of prepared libraries in minutes vs. hours, a Biomek i-Series will be essential for sample extractions and bead cleanup steps. The Biomek i5 and Biomek i7 liquid handlers have a number of configurations and features, and support numerous workflows and applications for different size laboratories.
Genomic Reagents Portfolio
Our reagents are powered by Solid Phase Reversible Immobilization (SPRI) technology, which uses SPRI paramagnetic beads to selectively bind nucleic acids by size. It's ideal for nucleic acid extraction from cells, tissue, blood and even challenging formalin-fixed, paraffin-embedded (FFPE) samples.