How can I prepare consistent density gradients for reproducibly purifying samples via ultracentrifugation?

Density gradient ultracentrifugation (DGUC) is well-known as a gold standard for high-resolution density-based separations. Achieving an optimal separation via DGUC requires careful preparation of a density gradient. Manual preparation of density gradients can be initially challenging and time-consuming. Because of this, it is often useful to characterize the quality and profile of a density gradient to ensure proper sample separation during ultracentrifugation.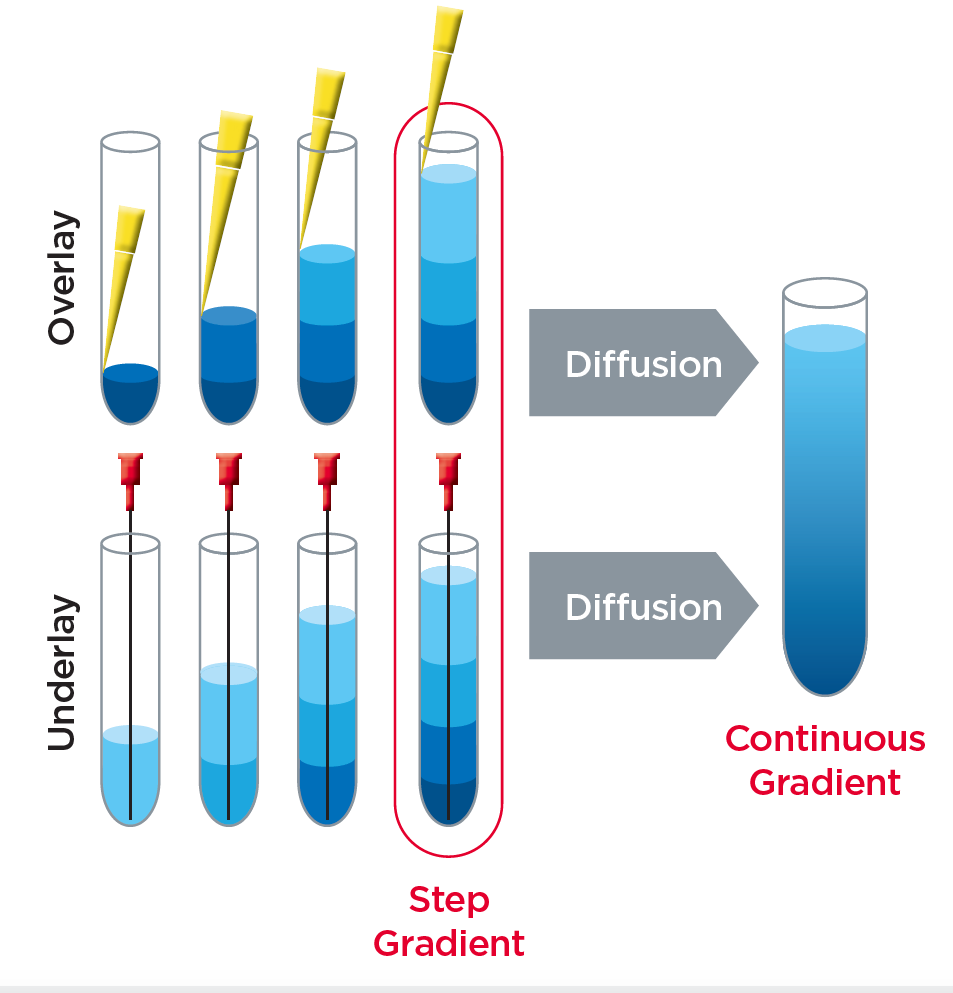 Density Gradient Preparation
Density gradients are commonly layered in steps using an underlay or overlay approach, where solutions are added in order of increasing or decreasing density. A step gradient may be used directly or allowed to diffuse in a controlled manner to create a continuous gradient. With practice and efficient handling to avoid mixing, quality density gradients can be prepared to fit your specific separation needs.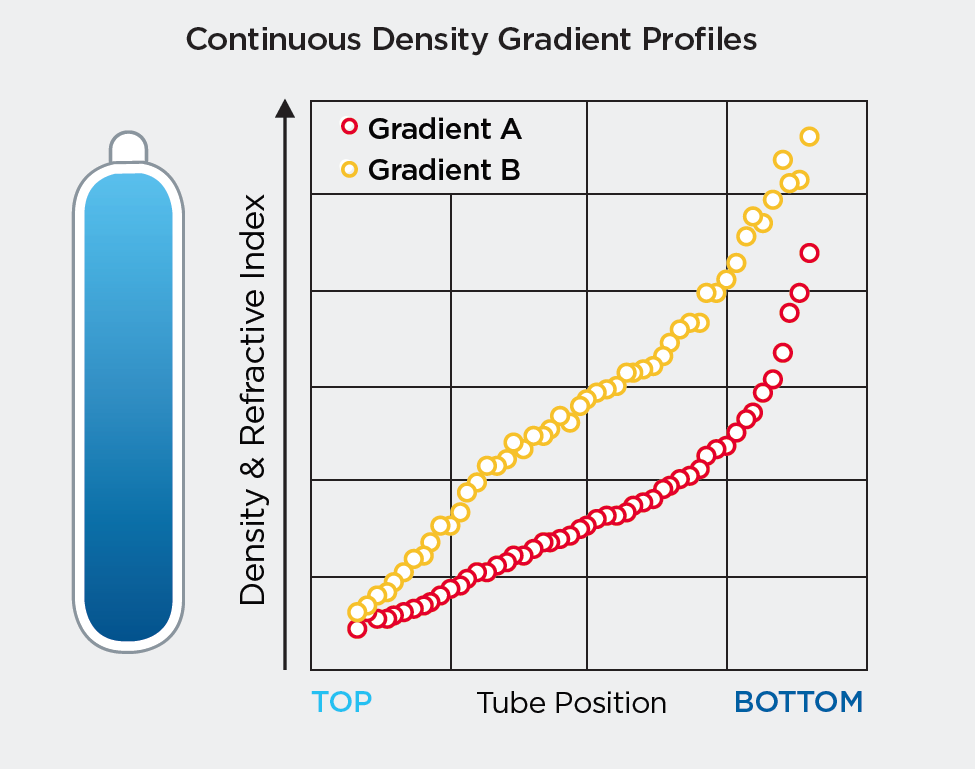 Characterizing Density Gradients
Validating that a density gradient has the intended profile is an important precursory step to ensure proper sample separation. Gradients are then fractionated by various methods, including manual or automated pipetting and draining from the bottom of the tube. Pre- and post-centrifugation gradient profiles may be characterized and optimized by measuring density, refractive index, and absorbance (e.g., UV/Vis) either alone or in combination, depending on the gradient material.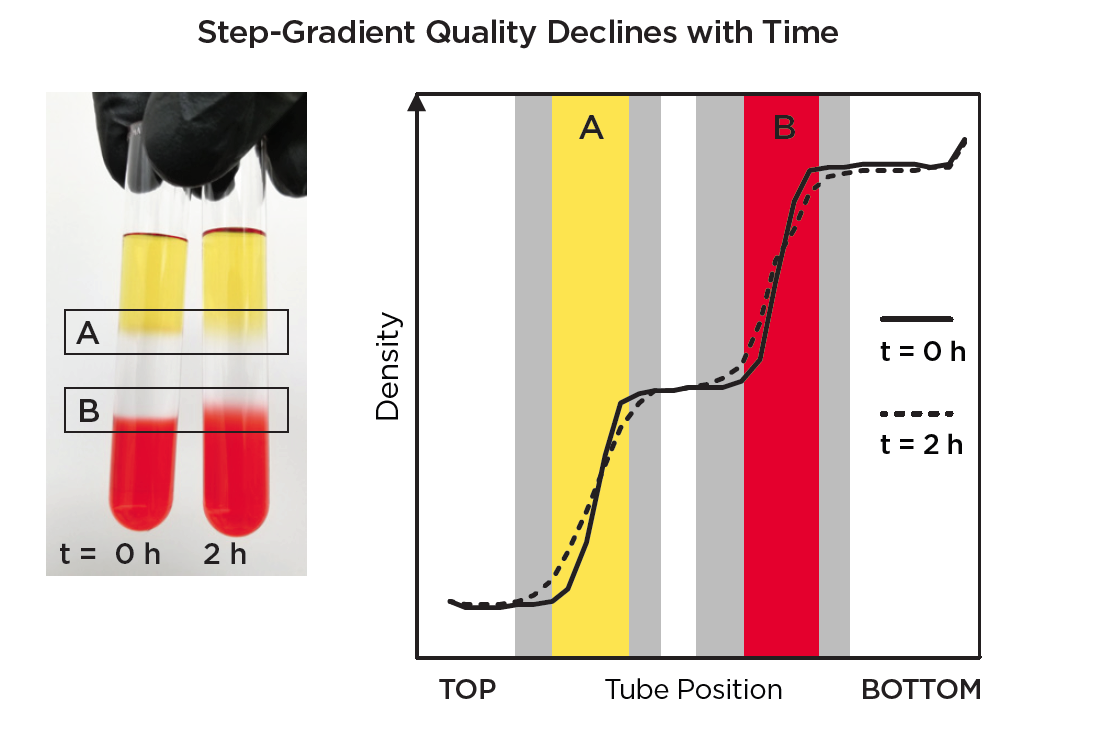 Usage and Storage of Prepared Gradients
After investing time and effort in preparing and characterizing density gradients, ultracentrifugation is the final step. Gradients diffuse over time, and uncontrolled diffusion may yield poor or inconsistent results. As such, it's often best to use gradients as quickly as possible after preparation. Alternatively, with optimization, gradients may be stored longer at reduced temperatures.
Summary
With careful handling and preparation, high-quality gradients can be readily created and characterized for high-resolution sample purification by density gradient ultracentrifugation. Visit here for more information on the process and benefits of implementing DGUC.
CENT-6933FLY04.20