What advantages does the Optima AUC provide to improve my data quality and workflow efficiency?

The Optima AUC is the next-generation analytical ultracentrifuge, built upon the previous gold standard ProteomeLab. Designed for optimal user convenience and higher-quality data, the Optima AUC includes a host of new features to offer the best experience for both new and existing AUC users. These enhanced features enable shorter experiments with increased resolution and consistency to yield better data with greater efficiency.
Optima AUC Advantages
Convenient Operation & Control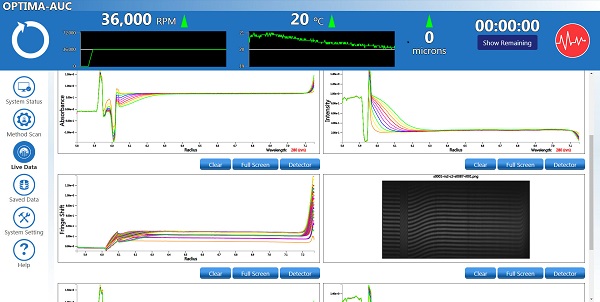 The Optima AUC includes new features to improve the user experience from method setup to data recovery. Quick-turn absorbance and interference optics, paired with remote instrument setup and viewing, offer streamlined method setup and live data analysis. Importantly, the Optima AUC maintains compatibility with existing Beckman AUC rotors and accessories.
Increased Data Quality & Resolution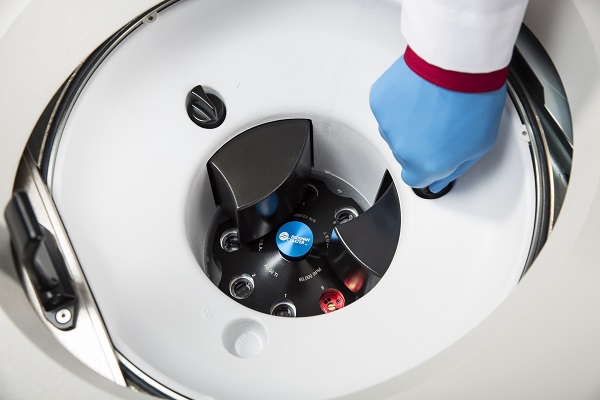 Resolving similar components, such as viral particle capsids, can be challenging. However, the faster scan rate and improved radial resolution in the Optima AUC enable enhanced discrimination of such materials. Along with greater wavelength precision, these enhancements yield more reliable and consistent results.
Time-saving Features Improve Efficiency

Using the Optima AUC, time savings is achieved in several ways. For example, multi-wavelength capabilities enable up to 20 absorbance analyses and simultaneous interference detection in one experiment. Further, improved scan rates allow for shorter run times with greater resolution. These time-saving features of the Optima AUC aid in improving sample throughput and workflow efficiency.
Summary
The Optima AUC offers many advancements to provide convenient analytical ultracentrifugation in a modern package. Click here to learn more about the new features in the Optima AUC or to get started with AUC. Also, visit beckman.com/spINSIGHTS to explore other topics.