Echo Liquid Handlers for Regulated Laboratories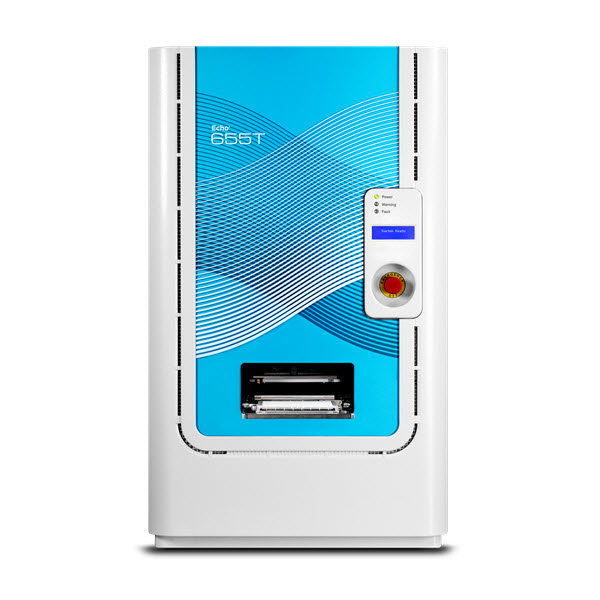 Enabling bioassay development
and deployment
Echo Liquid Handlers with Regulatory Compliance
Complex workflows and stringent success criteria require you to use liquid handling solutions that offer both the flexibility to meet your unique needs and the exceptional reproducibility your work demands. Utilizing non-contact dispensing technology, Echo Liquid Handlers deliver the utmost flexibility with any-well to any-well transfers and unparalleled accuracy and precision, even when working with nanoliter volumes. Design of Experiments (DOE), pooling large numbers of assay components, and sample randomization, commonly challenging for standard automated liquid handlers, can now be performed with ease on Echo Liquid Handlers.
Echo Acoustic Liquid Handling Technology
Echo technology uses sound energy to provide highly accurate, fully automated, non-contact dispensing of fluids. Dynamic Fluid Analysis technology enables the Echo system to determine fluid composition, fluid height, and the power needed to eject a precise volume of fluid into the destination well. This analysis happens in milliseconds, enabling precise and accurate transfer of nanoliter (nL) droplets into an inverted microplate. Larger volume transfers are achieved by rapidly transferring several hundred droplets per second. Any well to any well transfers allow for miniaturization and automation of complex assays to dramatically reduce reagent costs and save valuable samples.
Echo Workflow Advantage with Direct Dilution
| | | |
| --- | --- | --- |
| Traditional Serial Dilution | | Echo Direct Dilution |
| Transfer same volume of decreasing concentrations | | Transfer decreasing volumes of same concentration |
| | | |









Maximize
Lab Resources

Increase
Data Quality

Accelerate
Productivity

Automate
Complex Assays

Comply
With Regulations

Miniaturize assays
Conserve sample and reagent
Reduce consumable costs
Scale-down workflow steps

Minimize assay reruns
Eliminate pipetting variances
Optimal sample transfer
No cross-contamination
No bio-active leachates from tips

Design, test, and optimize assays rapidly
Easily create multiple reagent combinations in one plate
Transfer multiple fluid types and concentrations from a single plate

Transfers with low CV and high accuracy
Transfer multiple reagents combinations quickly
Transfer any-well to any-well

Enable compliance with 21CFR Part 11
Plug into your existing IT infrastructure
Seamless integration with Echo application software
User permissions management through Microsof Windows Active Directory
Echo protocol versioning and approval
Echo Liquid Handlers for Regulated Laboratories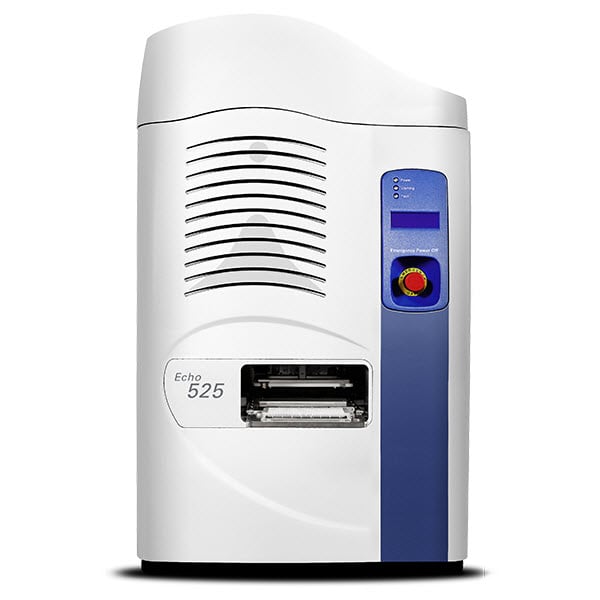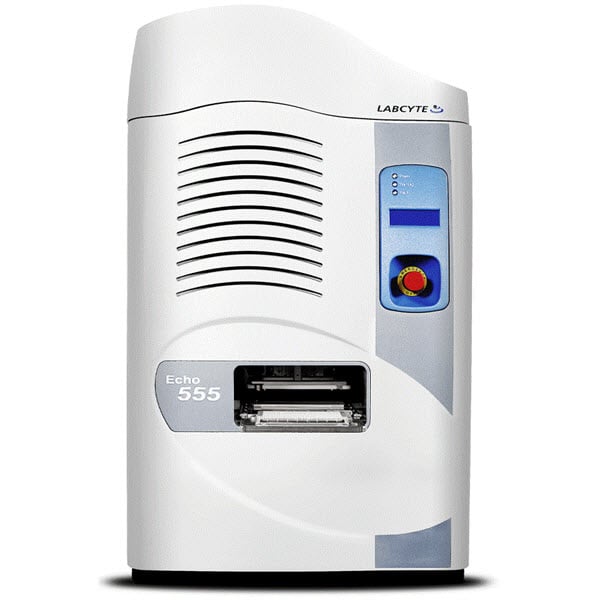 Echo Software Applications for Regulated Environments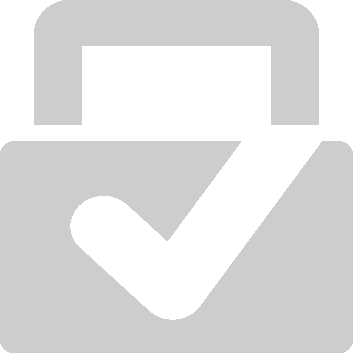 Echo 21CFR11 Compliance Manager
Easily Manage and Track Users and Electronic Records
Echo 21CFR11 Compliance Manager (ECM) locks down and tracks all Echo Liquid Handler usage, protocol changes and Echo log file outputs using state-of-art security algorithms. Using advanced checksum verification, the software detects any data tampering assuring data integrity and peace-of-mind. Use of common user and database management tools minimizes Information Technology infrastructure needs.
Quick and Reliable Liquid Handling Task Management
Echo Software streamlines liquid handling protocol creation for common applications and processes. Each Echo application is designed around a specific liquid handling workflow and uses a combination of wizards and graphical interfaces to facilitate the creation of plate formats, liquid transfer routines, and output files greatly simplifying assay development and running. Users can rapidly create and test protocols off-line using built-in simulators to validate every transfer before running live on the Echo Liquid Handler saving time and valuable reagents.
Miniaturizing Bioassays with Acoustic Liquid Handling
Reduce Assay Volumes, Not Performance
Successful miniaturization of bioassays requires the highly reproducible and accurate transfer of nanoliter and microliter volumes of cells, reagents, and samples. Echo Liquid Handlers deliver small volumes of these components accurately and precisely with flexibility and speed, enabling assay miniaturization at previously unattainable levels without sacrificing quality. The 25 nL and 2.5 nL resolutions of Echo Liquid Handlers allow for direct dilution, whereby standard curves can be generated with an extended detection range and eliminating error-prone serial dilutions. In addition, acoustic fluid transfers guard against cross-contamination due to the lack of any physical interaction with the liquid.
Miniaturized Humira TNF-Alpha L929 Cytotoxicity Bioassay
For the Humira TNF-Alpha L929 Cytotoxicity Bioassay, the Echo 525 Liquid Handler enables a robust, miniaturized, automated cell-based 384-well bioassay workflow. The result is a 10 µL cell-based assay performed with a single instrument, which provides additional controls and replicates in a miniaturized reaction to reduce sample requirement, cost, and potential human error.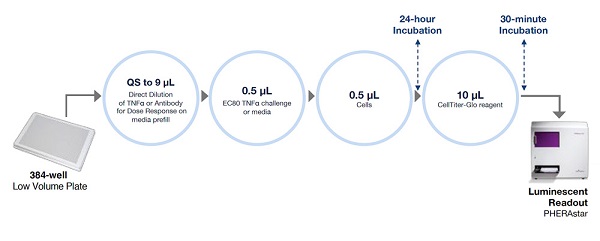 Traditional methods of quantitating residual host cell DNA are limited by laborious sample preparation protocols and lack of sensitivity. In addition, recommended total reaction volumes are high to guard against the inaccuracy of human pipetting of sub-microliter reagent quantities. Assay total reaction volumes can be reduced up to six-fold using Echo Liquid Handlers, enabling for a large reduction in cost per reaction, additional replicates and more confidence in the results generated.
The Echo Liquid Handler was used to reduce volumes of resDNASEQ™ Quantitative DNA Kits using human, E. coli, and Chinese hamster ovary (CHO) cell lines. In all cases, the manufacturer recommended lower limit of 0.03 pg in a 30 µL reaction was capable of being lowered to 0.003 pg in a 5 µL reaction.
Representative qPCR traces of the triplicate human, E. coli, and CHO resDNASEQ results across multiple orders of magnitude showing reproducibility. Quantity of DNA per reaction is annotated in picograms.








FIGURE:

Human,

E. coli

, and CHO resDNASEQ qPCR standard curves.



Contact Us
Liquid Handling Portfolio and Automation Solutions