Centrifugal Elutriation
Optimized cell separation with the Beckman Coulter Centrifugal Elutriation System
Counter-streaming centrifugation was originated by Lindahl in 1948 and later developed by Beckman Instruments as centrifugal elutriation* (McEwenet al. 1968). This rapid separating technique is effective for purifying large quantities of similar cells and has been used to prepare a wide variety of vertebrate cells (whole blood, brain and liver cells, transformed tumor cells).
During separation, cells are suspended in a buffer solution. Any buffer and culture medium may be used with the key being the media's capacity to maintain the physiological integrity of the cells and prevent cell aggregation.
As a result, cells separated via CE can be used for further experimentation or separation via other methods.
Elutriator Rotors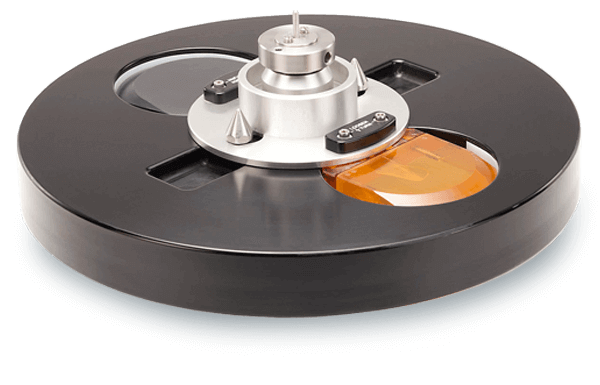 JE-5.0 Elutriator Rotor, Aluminum and Stainless Steel, 5,000 rpm, 4,700 x g
Major Applications: Separation of whole living cells
Includes bypass chamber and supplies
Features quick-release assembly
Autoclavable for sterile operation.
Elutriation chamber(s) ordered separately
Elutriation Chamber
| Description | Part NO. | Max. Cells Recovered per run | Minimum Cells Required for Loading Per Fraction | Max Elutriated Buffer volume |
| --- | --- | --- | --- | --- |
| Large (40 mL) | 356940 | 1010 | 108 | 1000 mL |
| Standard (4 mL) | 356943 | 109 | 107 | 250 mL |
| Sanderson | 356945 | 109 | 106 | 250 mL |