Automated Liquid Handlers that Meet NIH Requirements
Lab Automation: A Smart Way to Expedite Research
Shorten the time between research grant approval and results with Biomek Automated Liquid Handlers. All Biomeks are made in Indianapolis, Indiana, USA, and meet the Federal Acquisition Regulation, FAR 52.225-6 Trade Agreements Certificate, and the policies and procedures of Part 25 of the Federal Acquisition Regulation related to the Buy American statute.
What instruments are needed to expedite discovery or development of your next breakthrough?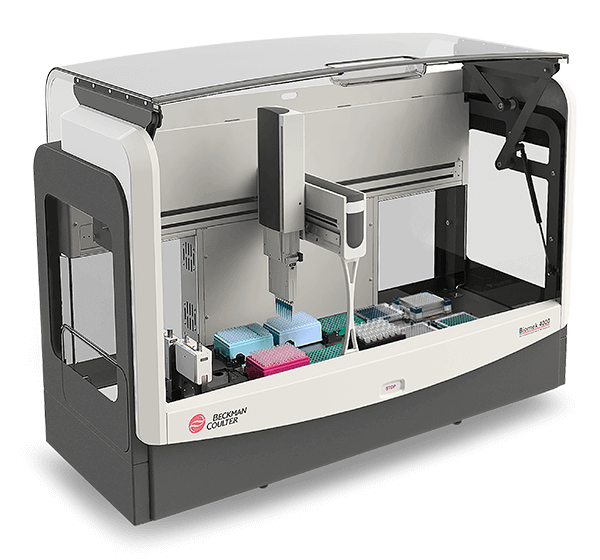 Biomek 4000 Automated Workstation
A compact liquid handler ideal for smaller laboratories and/or those new to automation. It helps standardize daily pipetting routines, maintain sample quality and generate repeatable, reliable results.
Ideal for low-throughput workflows
12 Deck positions
1 - 1,000 µL pipetting volume range
Multiple interchangeable single- and eight-channel pipetting tools & gripper
Request a Quote
Sorry, this form is not available.