Support and Maintenance
Proactive preventive maintenance along with recurring inspections by factory-trained experts will help keep your Allegra V-15R benchtop centrifuge running safely and efficiently.
We're here to help.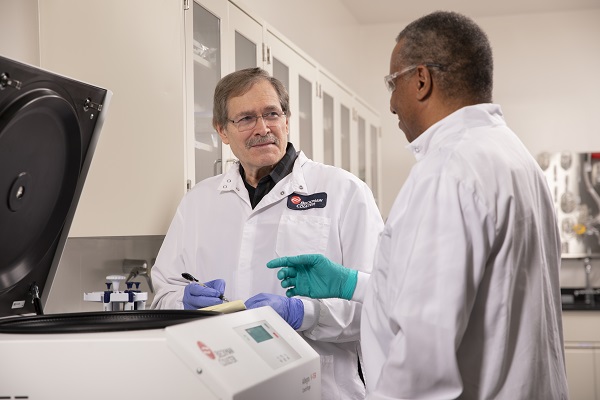 Centrifuge Maintenance
It's essential that you carefully follow the specified operating and maintenance procedures outlined in your O & M manuals. Not only can these procedures optimize separation results, they can also help to ensure safe operation and minimize downtime.
Learn more about sample retrieval, cleaning and maintenance here. And for additional information about rotor care and maintenance, here are 15 helpful tips that will come in handy during inspection, cleaning and lubrication.
Two-year Warranty
The Allegra V-15R comes with a two-year warranty that covers certified parts and labor, remote technical support and on-site support. If you are looking for additional services and an enhanced level of support during those first two years, you might want to consider our start-up care premium plan.
Beckman Coulter Service Plans
WARRANTY PERIOD
POST-WARRANTY PERIOD
Plan Benefits
Warranty
Start-Up Care
Premium Services
Prevention
Plus
Protective

Comprehensive
Certified parts, labor

20% Off

Travel expenses1

20% Off

Annual preventive maintenance
1 PM
1 PM
1 PM
1 PM
Annual health check2

Onsite response time guarantee3
2 DAYS
3 DAYS
2 DAYS
Remote technical support

Software & Engineering updates4

20% Off

Annual basic operator training5

20% Off

Operational qualification (OQ)
AVAILABLE
AVAILABLE
AVAILABLE
Relocation support
Post-warranty Service Plans
Let's improve lab efficiency, ensure safety and optimize uptime. With a post-warranty service plan, you'll get unwavering support from a team of experts dedicated to protecting your peak performance.
Priority response
Certified parts and labor
Comprehensive technical support
Technology modifications
Compliance
1Within 100 miles of a Beckman Coulter Service hub.
2Proactive service check performed by a Beckman Coulter field service engineer to address any system or service performance issues.
3Priority response guaranteed. Contact your local service representative for guaranteed response times based on your location.
4Reliability updates include hardware, software and instrument modifications to recommended levels.
5Services performed at your facility by a Beckman Coulter field service engineer.
6Beckman Coulter application scientist will provide basic onsite support, at customer request. Advanced application support packages available. Contact your Beckman Coulter sales representative for more information.
Talk to a Centrifuge Expert
Allegra V-15R Documentation