Efficiency
Efficiency is all about accomplishing a task effectively, with the least-possible amount of waste, effort or energy. And when it comes to the lab, an efficient instrument can expedite workflows and accelerate your research.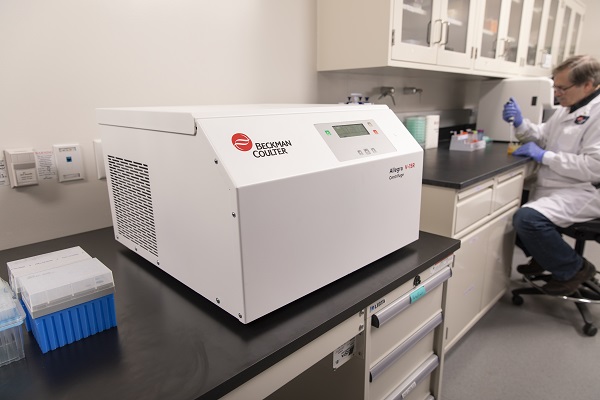 Efficiency and Sample Protection
With the Allegra V-15R on your bench, you'll be able to maintain a consistent temperature, allowing you to spin faster and longer without overheating your samples. In addition, its non-linear acceleration and deceleration profiles will allow for quicker braking.
ECO Mode
To reduce energy consumption and extend compressor life, ECO Mode deactivates the compressor after a pre-selected time duration (up to 8 hours in 30-minute increments). Say goodbye to condensation pooling.
Rapid Temp
You no longer need to confirm the speed and time for pre-cooling. With Rapid Temp, the chamber can be pre-cooled to a defined temperature. Settings are automatically adjusted (as opposed to manually programming every time), and your runs will stop automatically when the set temperature is reached. The result: optimal sample protection and reduced energy consumption.
Talk to a Centrifuge Expert
Allegra V-15R Documentation