Ordering Online at beckman.com
After you find what you're looking for on beckman.com, you can complete your purchase through our simplified checkout process. Please note that not all items qualify for online purchase. Follow these steps to place your order online:
1. Log into My Account on beckman.com. If you do not have an account, you can register here (all new customers must be validated to complete an order).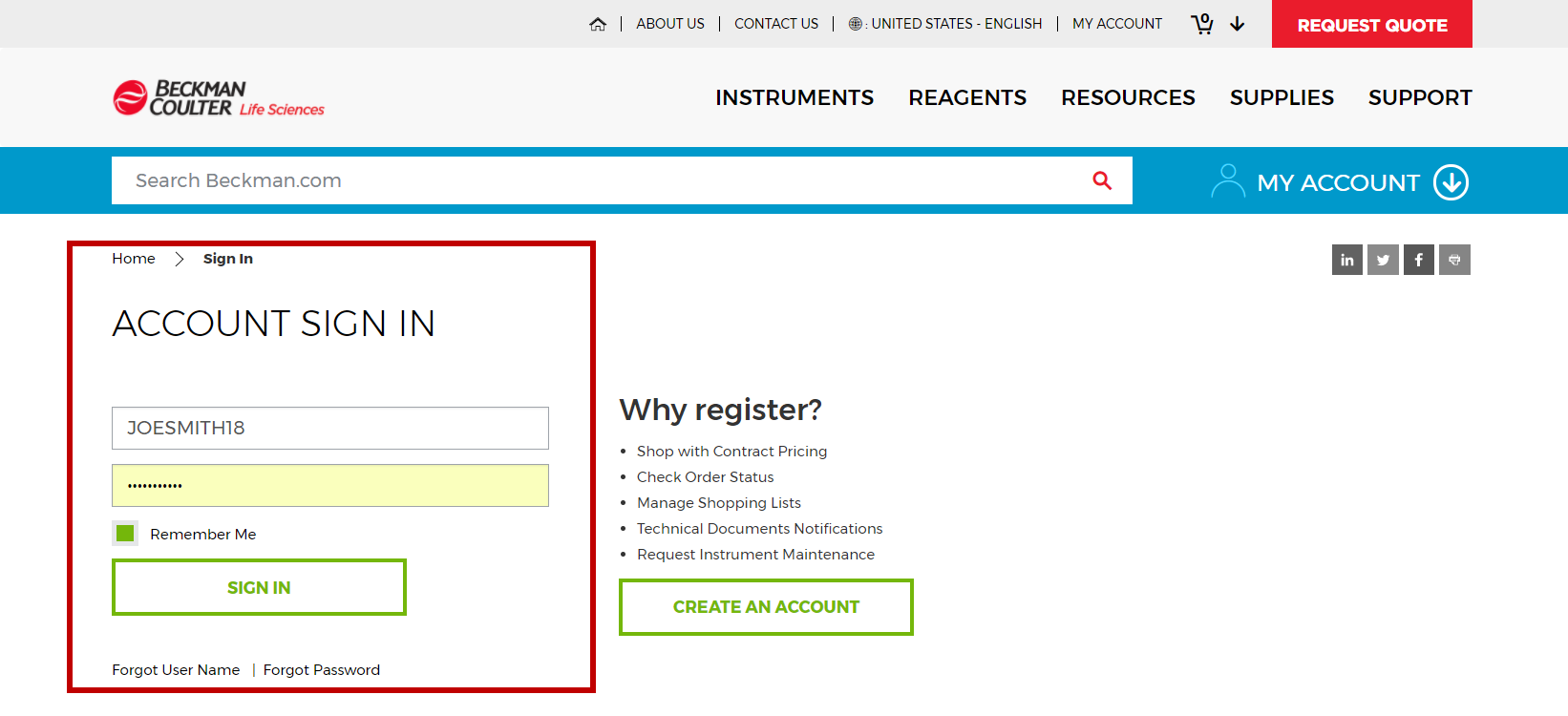 2. Discover the products you are searching for. Once you find what you need, easily add the items to your cart.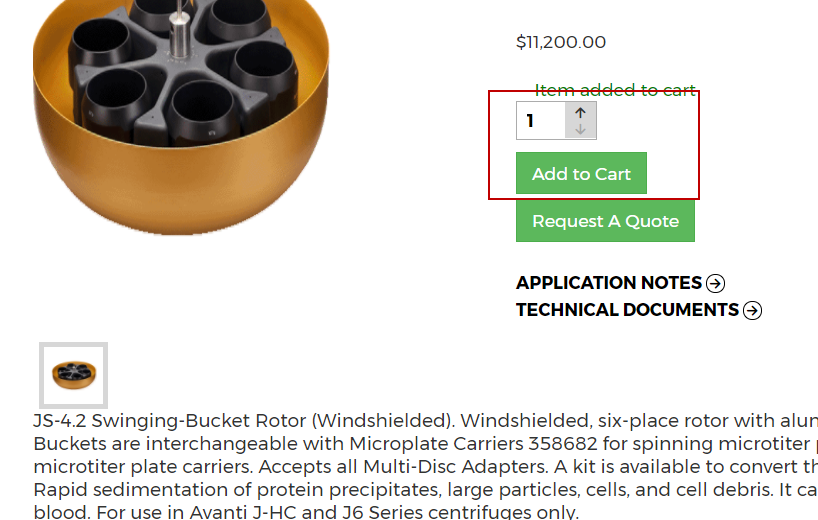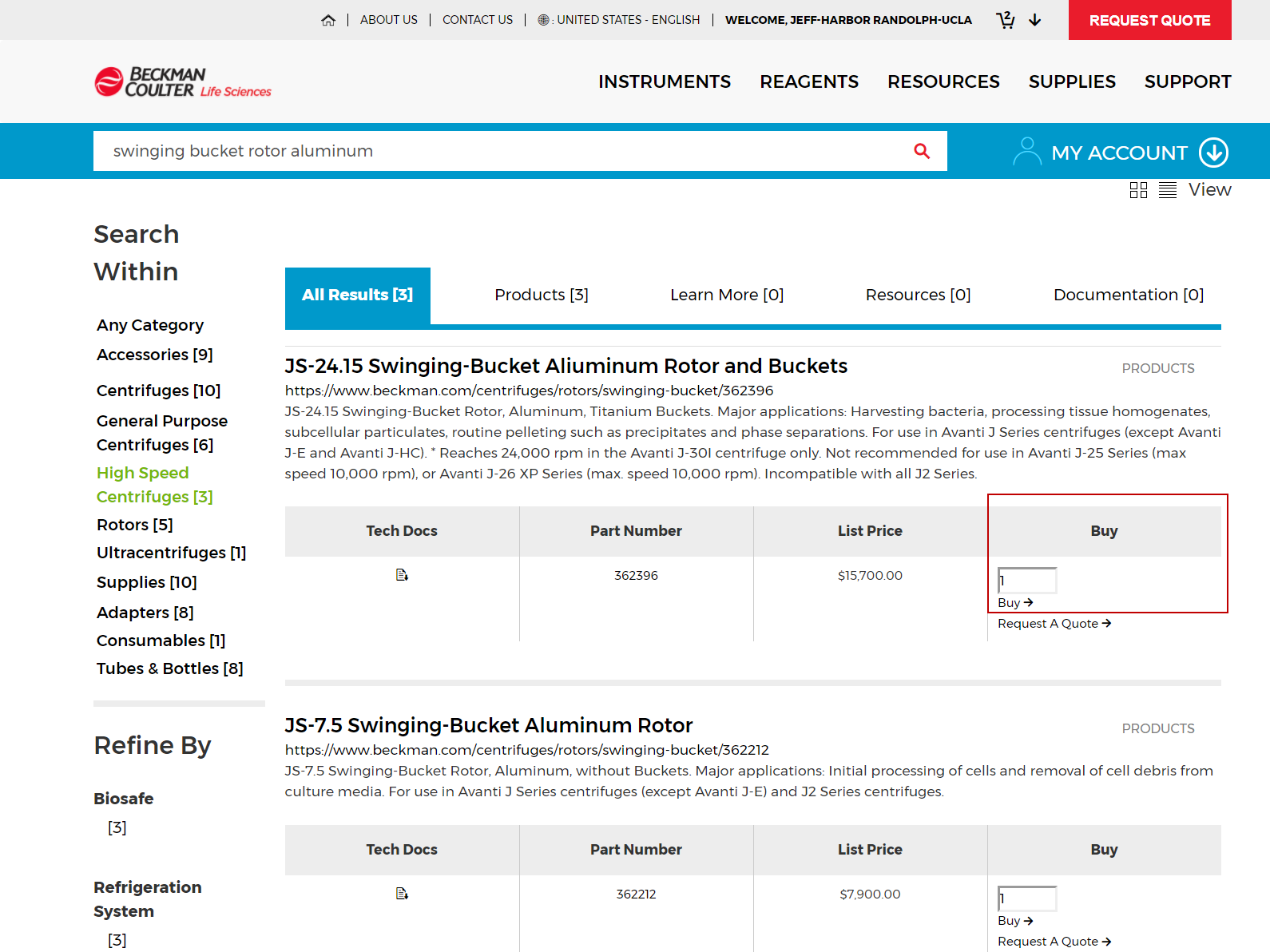 As you shop throughout the site, your cart will update in real-time. You can always check your cart summary by hovering over the cart image in the global header.

3. Once you are ready to checkout, select the 'Begin Checkout' button where you will be taken to review your cart, apply your contract ID, coupon codes or quote ID to your order to get the best offer pricing.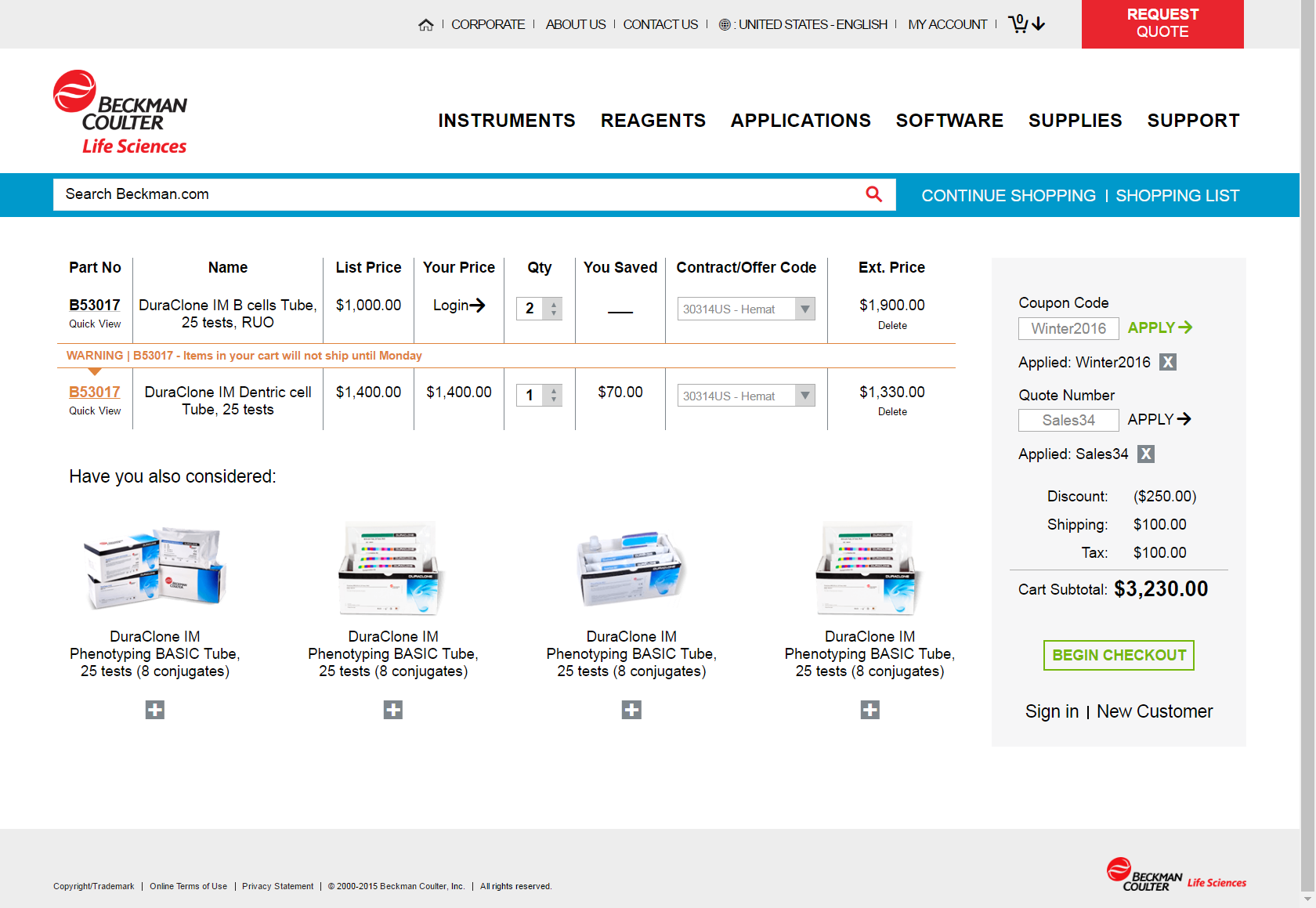 4. Select the shipping and billing address for your order.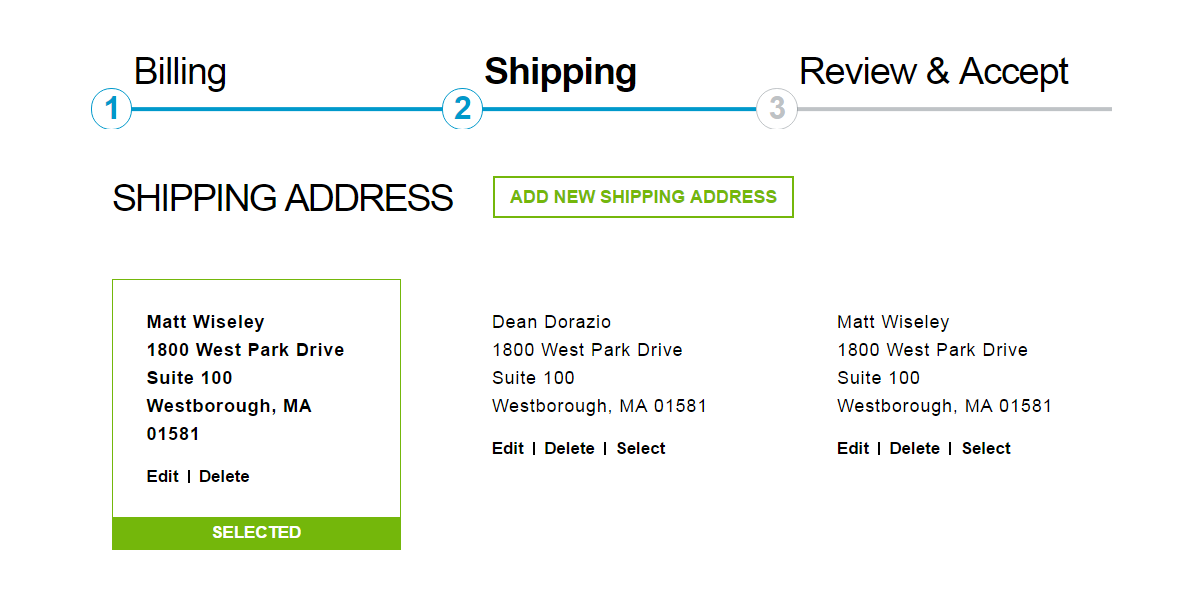 5. Enter your payment details and customers can pay with an existing purchase order or credit cart. Beckman Coulter accepts a variety of payment methods for orders.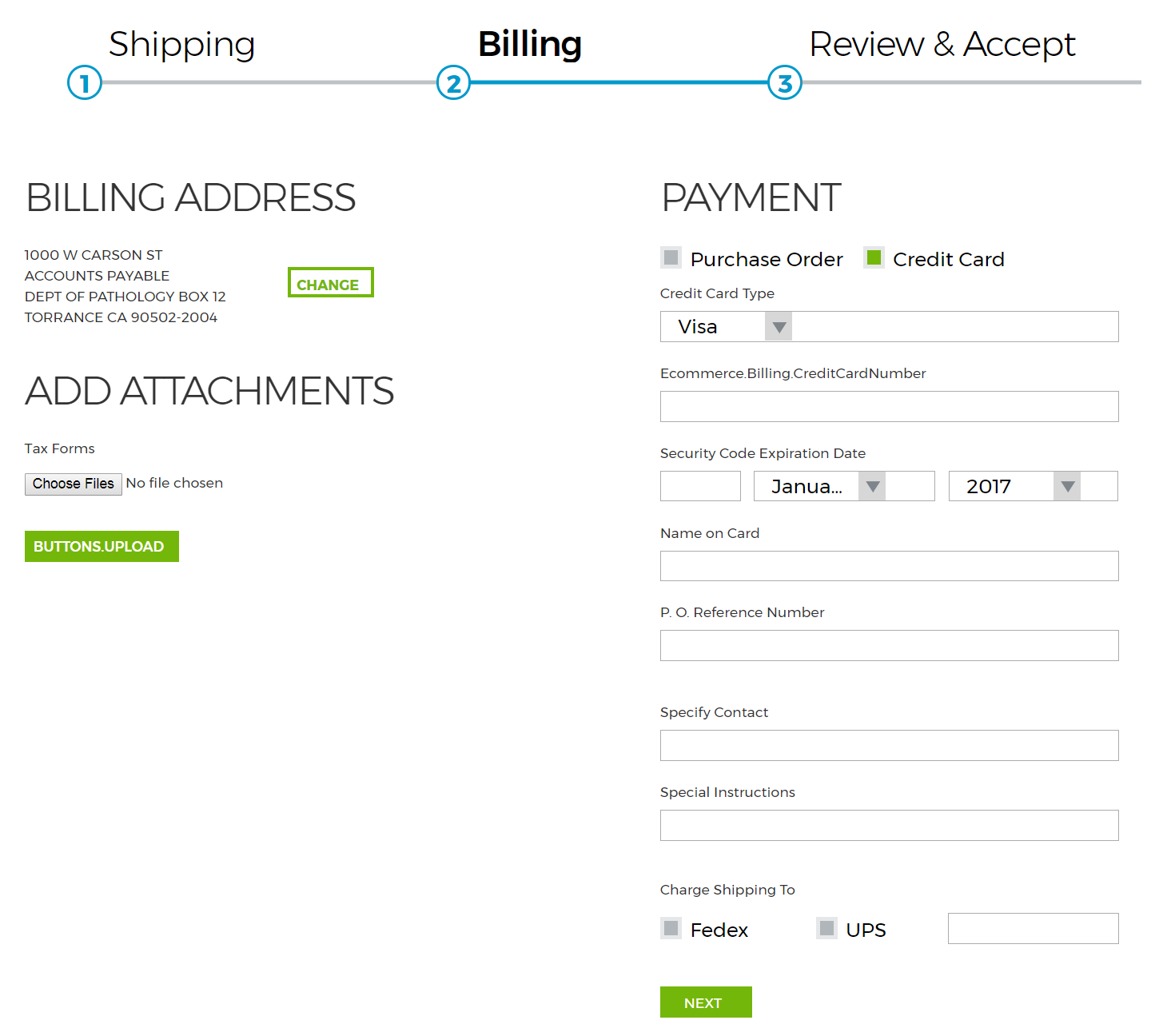 6. Review your order one last time and acknowledge you've read and accept the terms and conditions for the order.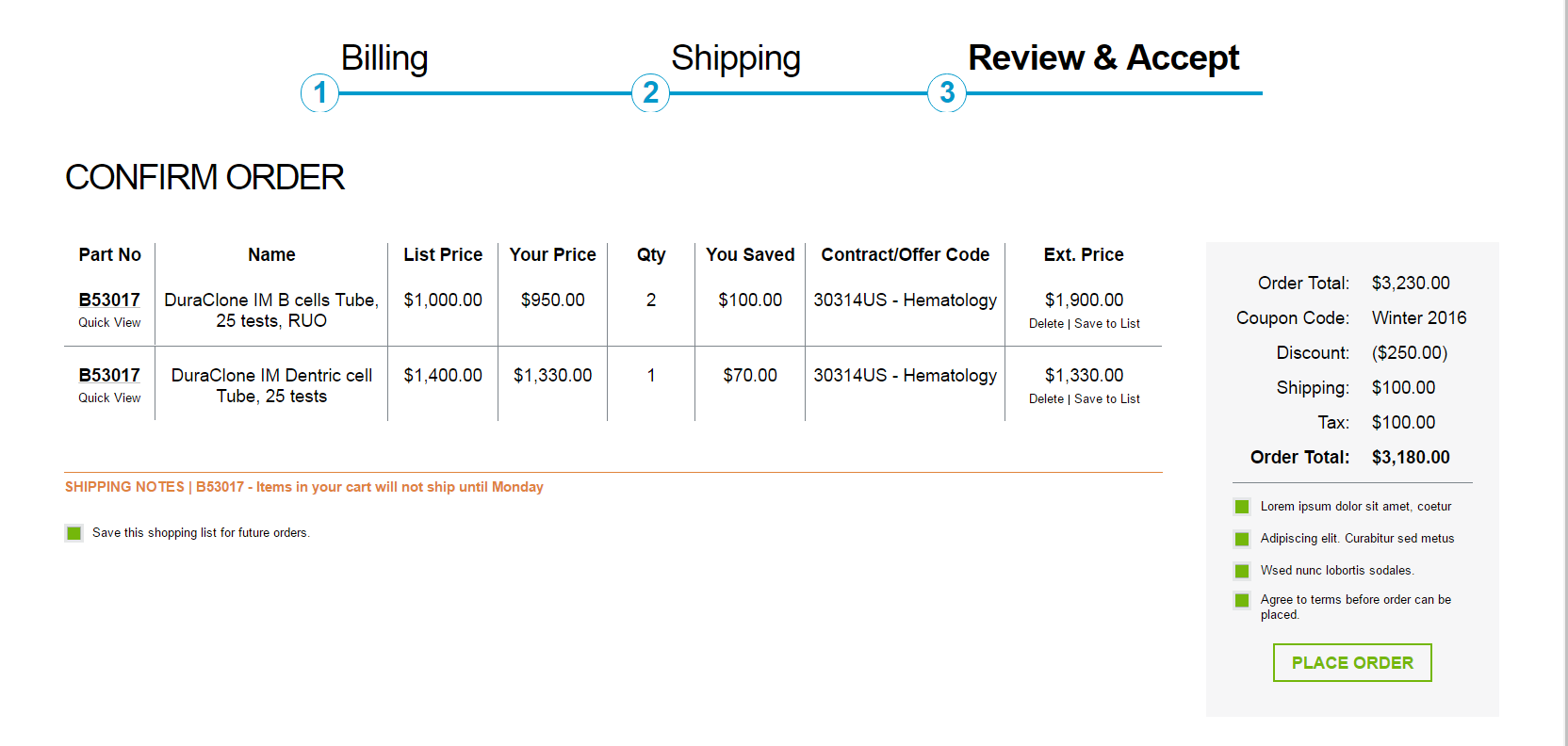 7. Select the 'Place Order' button to complete your purchase.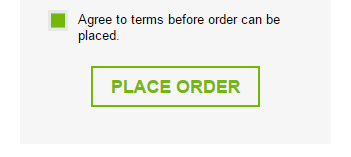 8. You will then receive a confirmation page that you can print with your order details.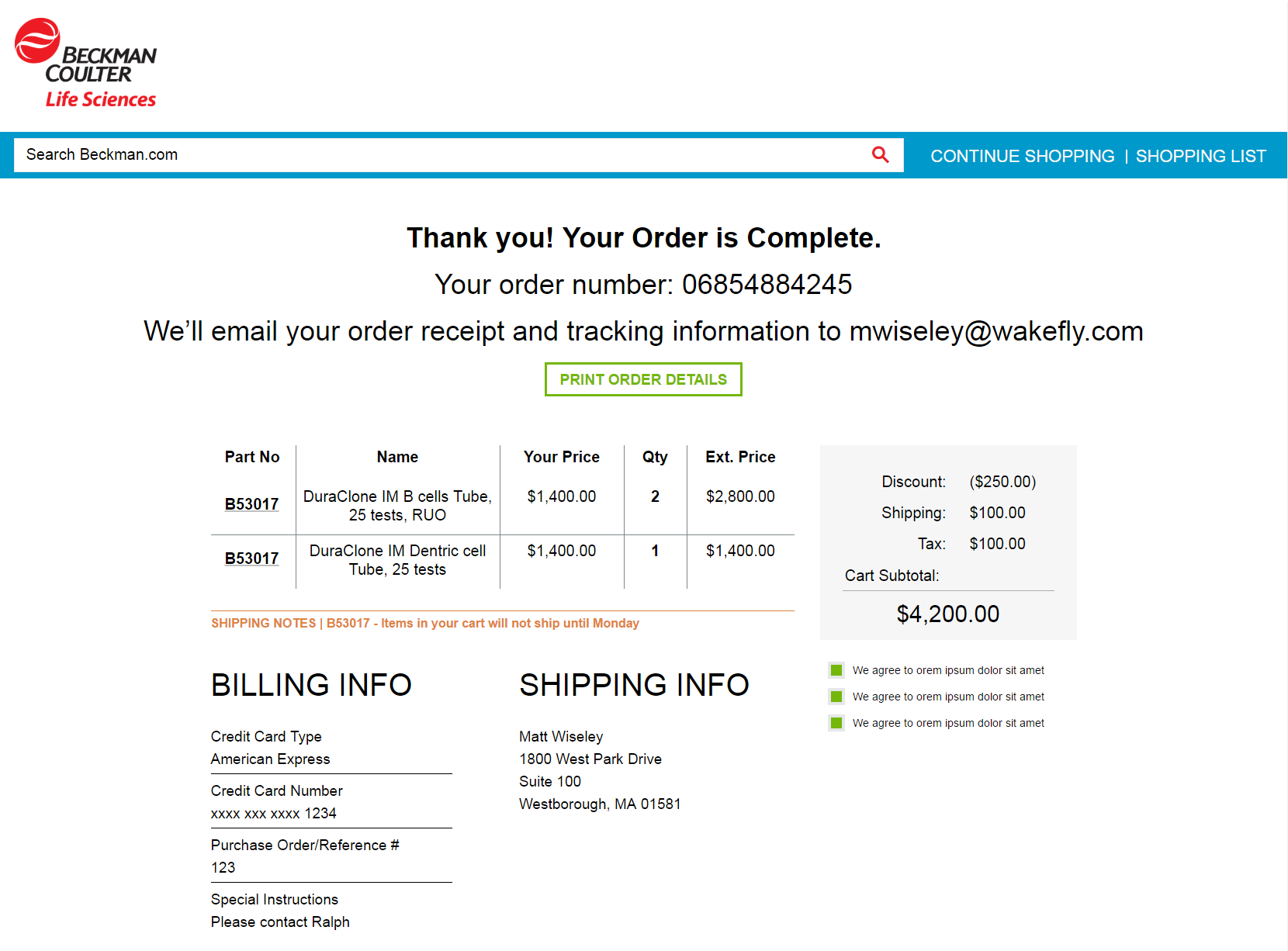 Now that you have placed an order, learn how you can track your order.