How to Discover Products
There are now many ways to find exactly what you're looking for or discover solutions that fit your research.
Search
Enter keywords to search for instruments, consumables, reagents, parts or accessories. You can add items directly to your cart or request a quote for any product from the Search Results page.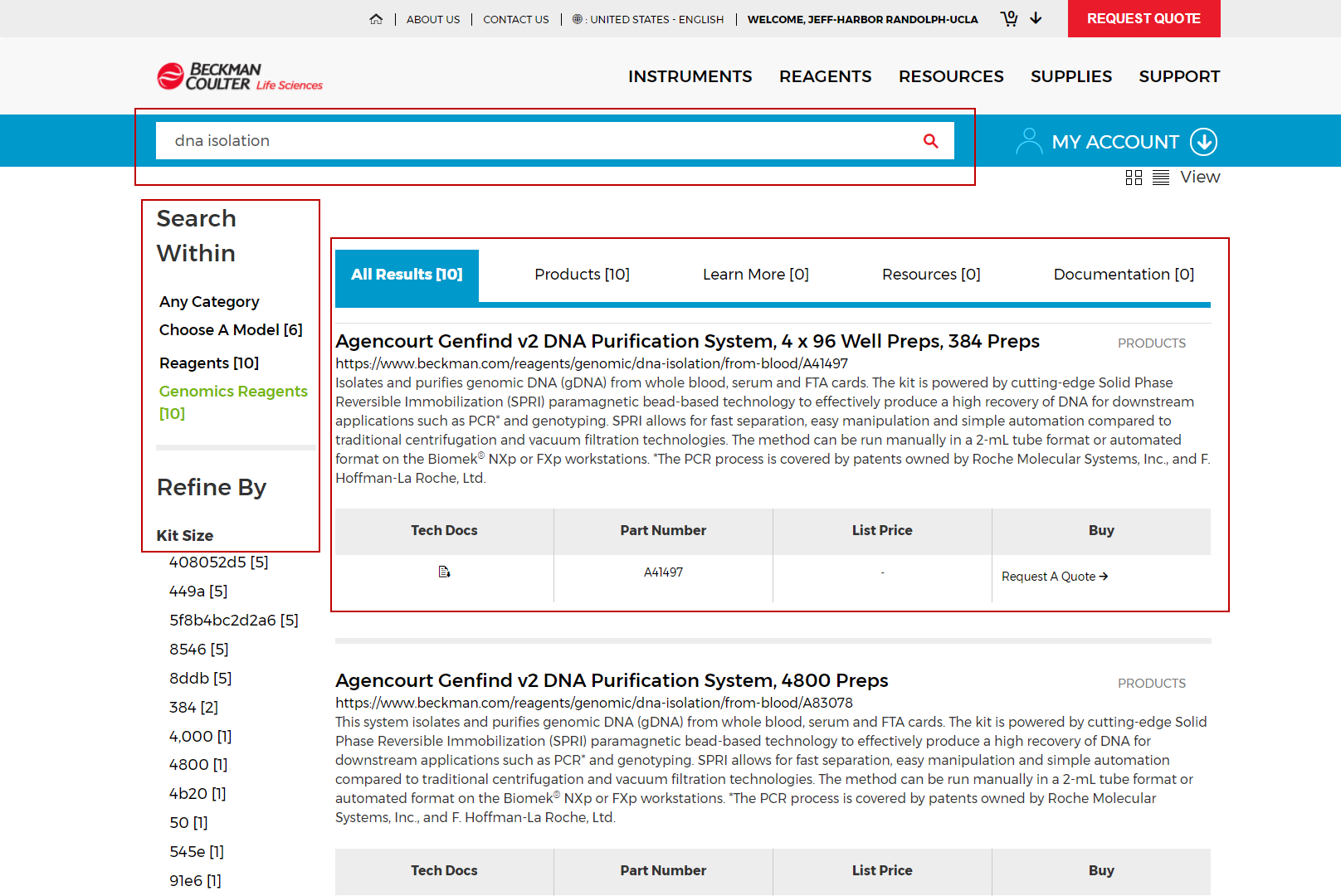 Categories
Browse a wide selection of product categories, compare models and view individual product details.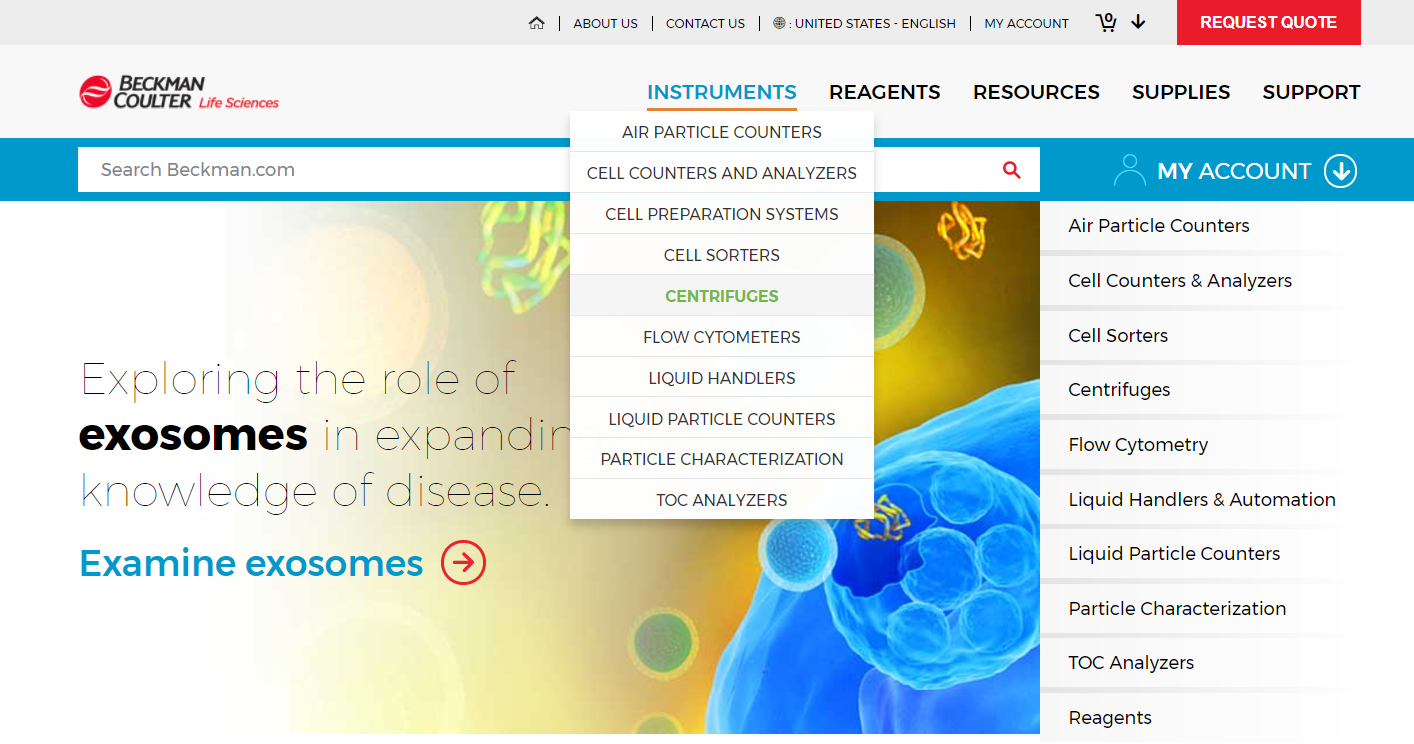 Product Search Carousel
We'd added a new drop-down, visual search when you hover directly over the main navigation bar.