Automated 3D Cell Culture and Screening by Imaging and Flow Cytometry
Related Videos
Learn how continuous cell culture can minimize tedious tasks associated with batch culture, best practices for keeping cells alive in an in vitro environment and how long-term processes can be streamlined with robust planning software.
This webinar covers requirements for successful experiments, equipment and software to effectively enable data collection and elements involved in making a data plan to support data workflow in the lab.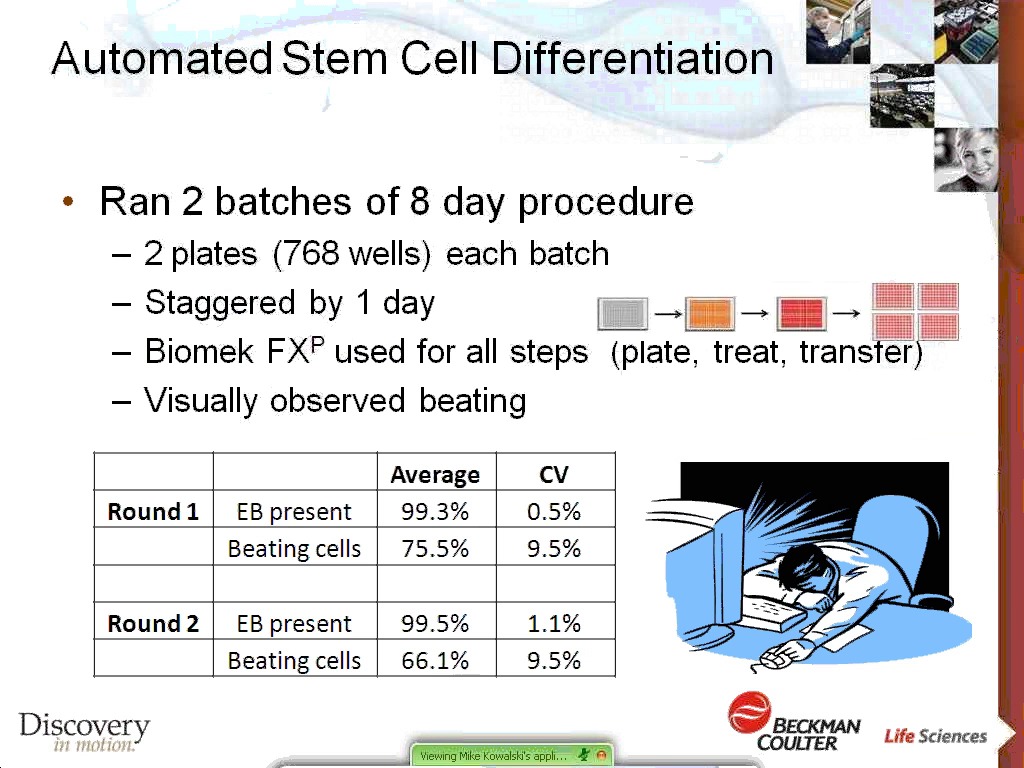 Webinar presented by Beckman Coulter, Molecular Devices and Cellular Dynamics covers image-based cardiomyocyte assays including a comprehensive toolbox and complete image solution for your image analysis needs.