SPRI Bead Technology Video
Transcript
SPRI Methodology

Solid Phase Reversible Immobilization (SPRI) technology uses paramagnetic beads to selectively bind nucleic acids by type and size.
For high-performance isolation, purification and clean-up protocols
Supporting applications such as qPCR, ddPCR, Sanger sequencing, next-generation sequencing (NGS) and microarrays
Nucleic Acid Immobilization
SPRI beads are directly added to sample reactions.
Nucleic acids are selectively immobilized onto SPRI beads, leaving contaminants in solution.
Contaminant Removal & Wash
A magnetic field is used to pull the microparticles out of solution.
Contaminants are aspirated and microparticles are thoroughly washed, yielding high quality nucleic acids.
Nucleic Acid Elution
Purified nucleic acids are easily eluted from the microparticles under aqueous conditions, which provides maximum flexibility for downstream applications.
Related Videos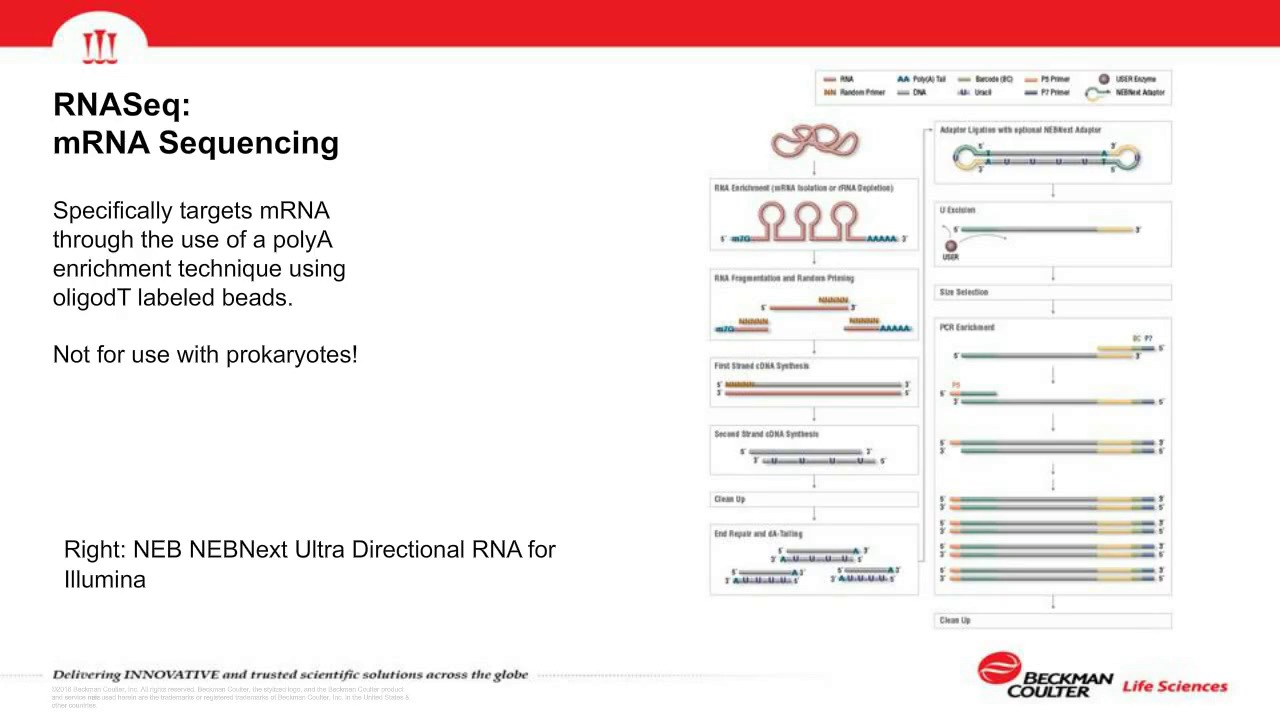 Part 2 in three-part series covering automated NGS workflows. This session addresses automated DNA & RNA sequencing methods including whole genome sequencing and Illumina products (TrueSeq DNA PCR-Free, Nano DNA); targeted DNA sequencing including Agilent HaloPlex; the transcriptome and automated total RNA and mRNA sequencing and library construction/QC, including a results overview.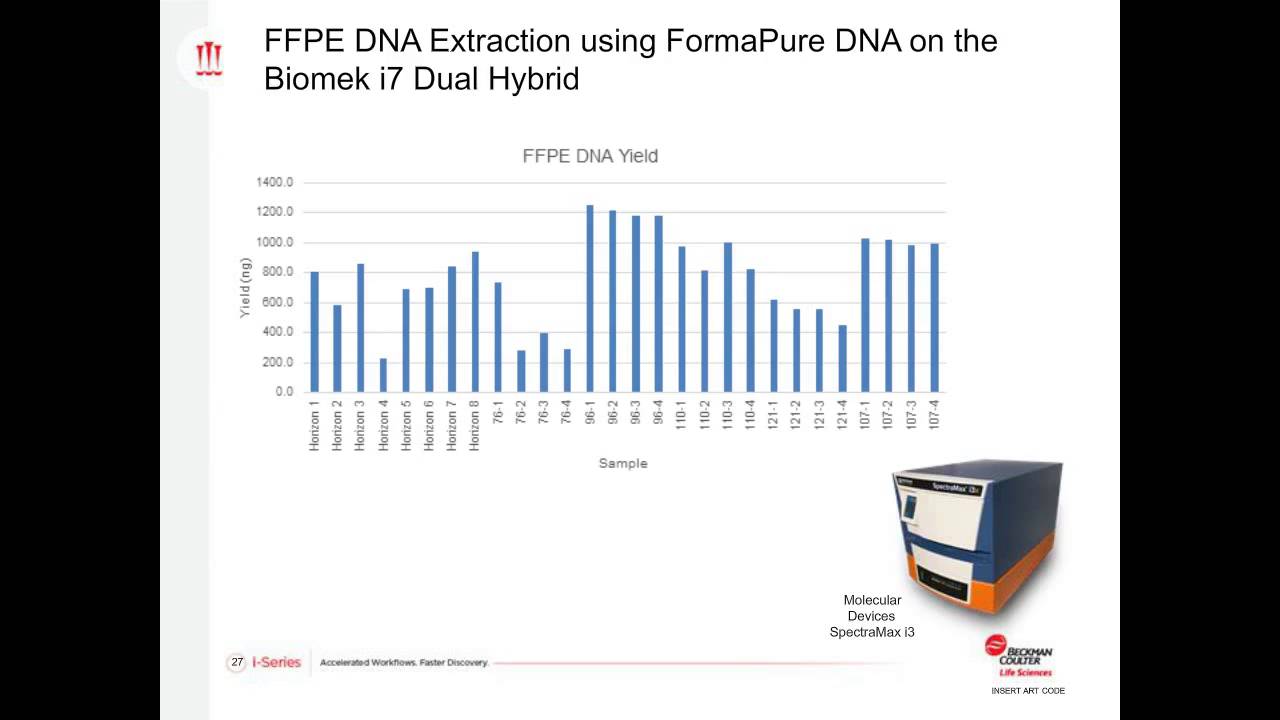 A webinar presentation by Zach Smith, Senior Applications Scientist with Beckman Coulter, in which he discusses automating biomarker discovery from FFPE samples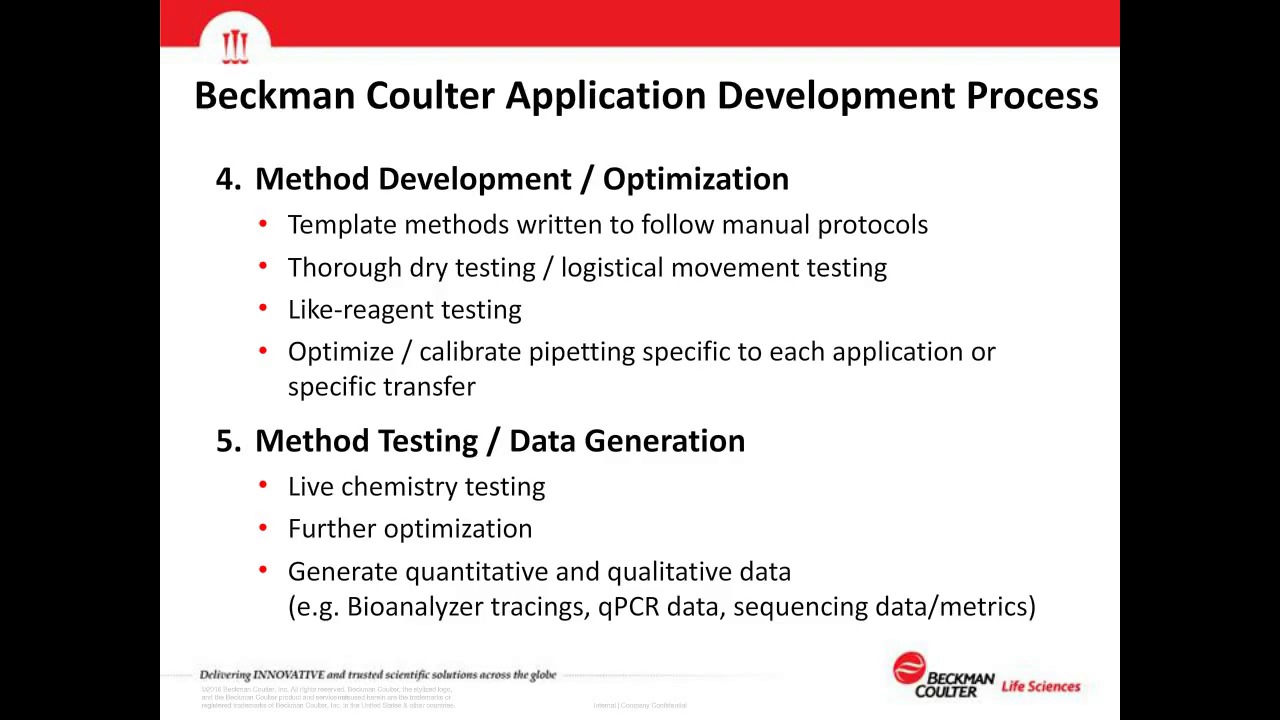 First in a three-part series on automation for smaller labs and those less familiar with automation who are interested in automation to standardize workflows and improve results. This webinar provides an introduction to automating NGS workflows including library preparation methods overview and automation considerations.