DURAClone IM Granulocytes Kit Example Data
Example Data in Kaluza Analysis File (download)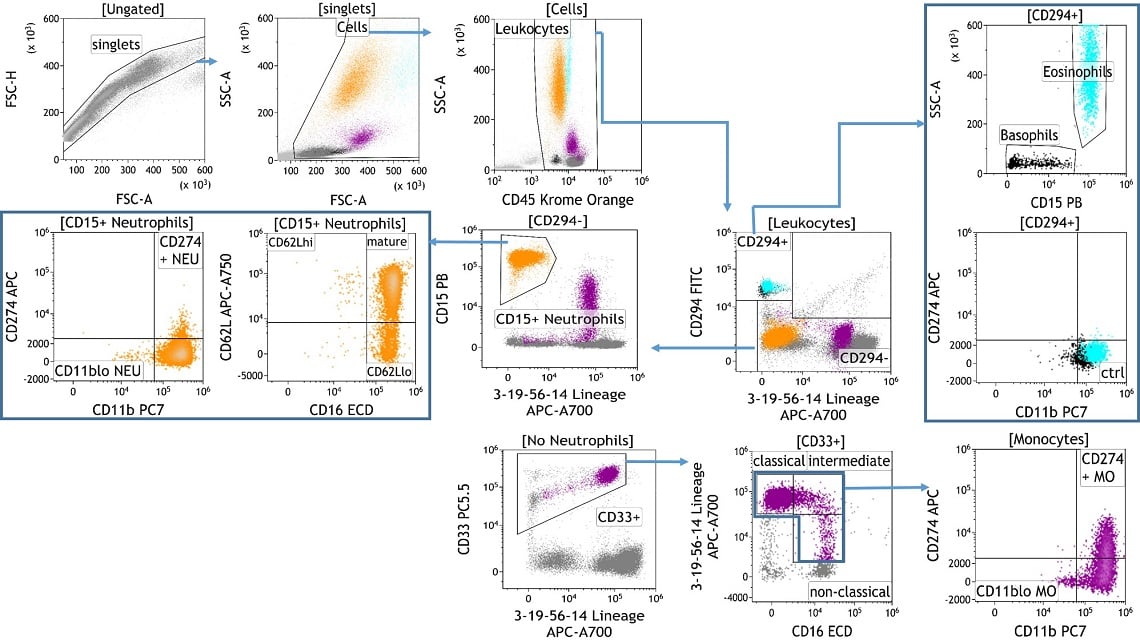 Identification of Granulocytes in Human Whole Blood.
The sample was prepared by staining whole blood with the
DURAClone IM Granulocytes
kit (Part Number
B88651
) following the
protocol
in the Instructions For Use (IFU) for 10 minutes. Red cells were lysed with IO Test 3 Lysing Solution (Part Number A07799) and acquired on a
CytoFLEX V-B-R Series Flow Cytometer
. Data was analyzed using
Kaluza Analysis software
. An exemplary gating strategy is shown.