My Account - How to Sign-In
How to Sign-in at beckman.com
To sign-in to your new account with beckman.com, please take below steps:
1. From beckman.com, on the top right hand corner of the homepage hover on 'My Account' in the global header and click 'Login'.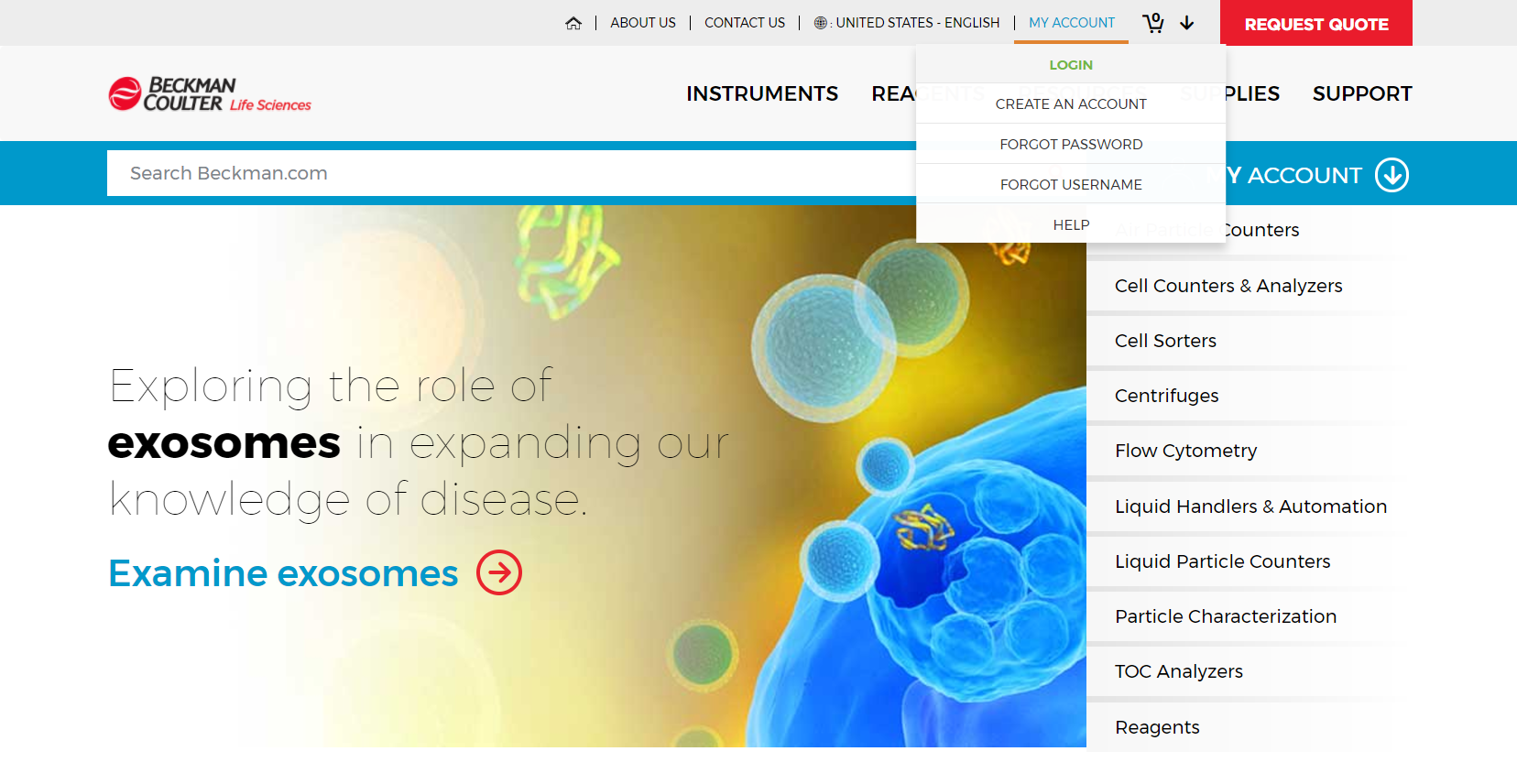 2. Fill in your username and password in the sign-in form.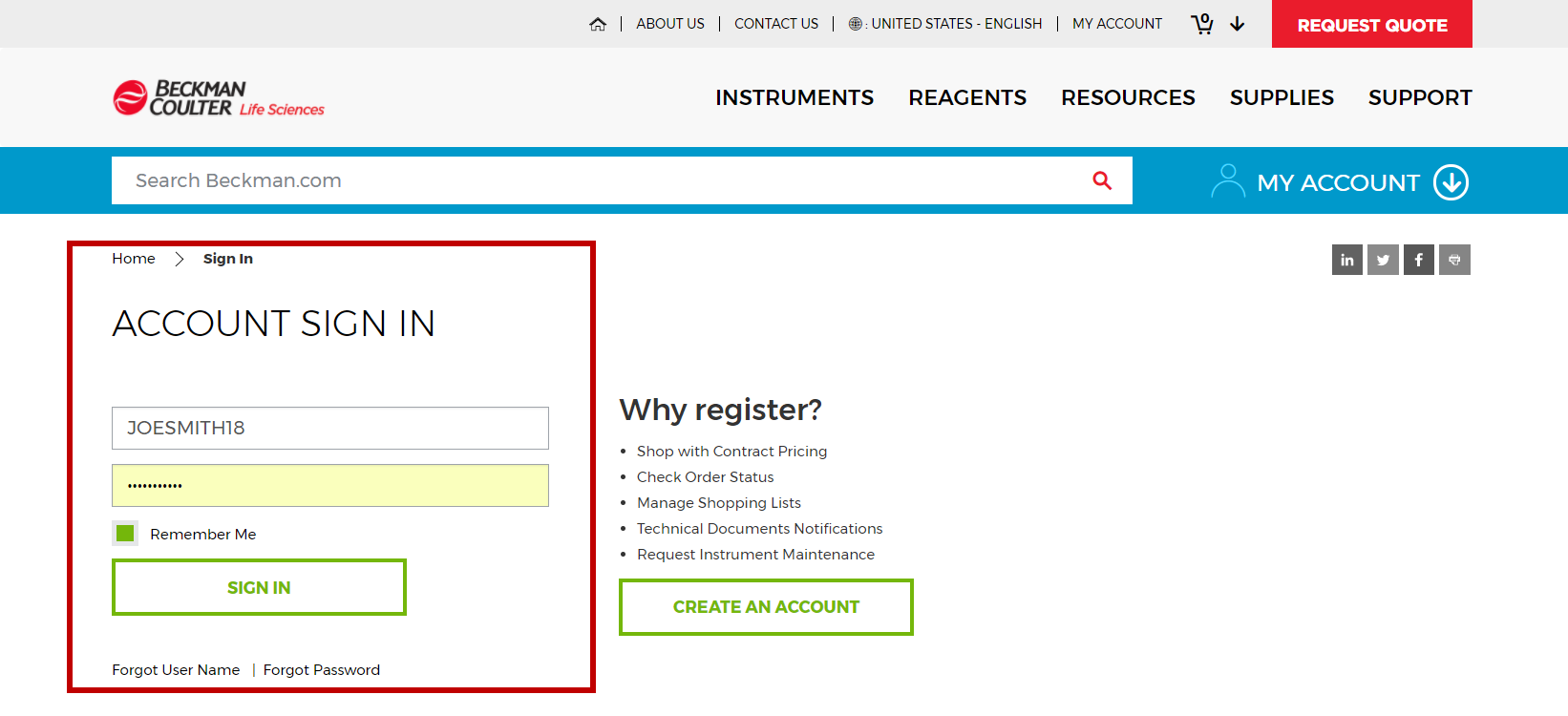 3. Select the 'Remember Me' checkbox to save your account credentials and click the 'Sign In' button.

4. If you have forgotten your username or password, simply click on the designated link under the 'Sign In' button and take the steps need to access those login credentials.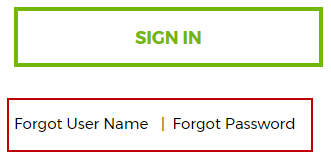 5. After signing in, you will be redirected to the last page you visited.
Next, learn more about how to get the most out of your new beckman.com account.