Where does the Beckman Coulter Life Sciences RNA extraction kits fit into virus detection research workflows?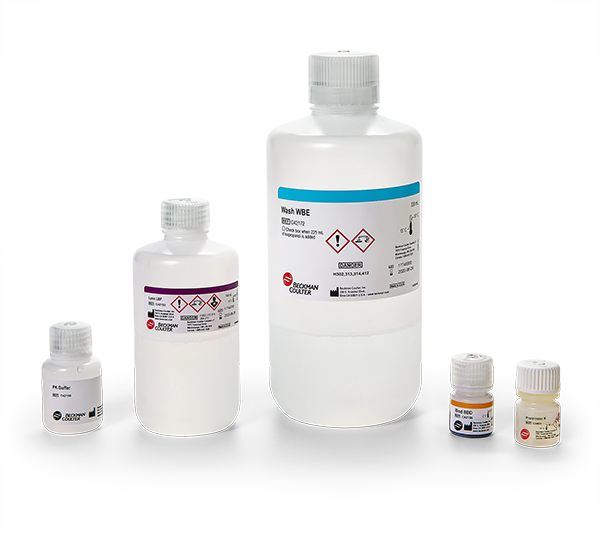 RNA extraction is an essential part of the workflow. The steps prior to RNA extraction are sampling and storage of the sampling device. After RNA extraction, extracted RNA is used in qRT-PCR kits to test whether the RNA from a virus is present (yielding a positive or negative result).
For more information on both reagent kits see our RNA extraction from viral samples overview page.
You can purchase the reagent kits online: