Kaluza Analysis Overview Tutorial
Related Videos
Kaluza Analysis tutorial on getting started with the software including demonstration of uploading flow cytometry FCS files and creating plots and histograms. Shows how to access functions using the ribbon and radial menus.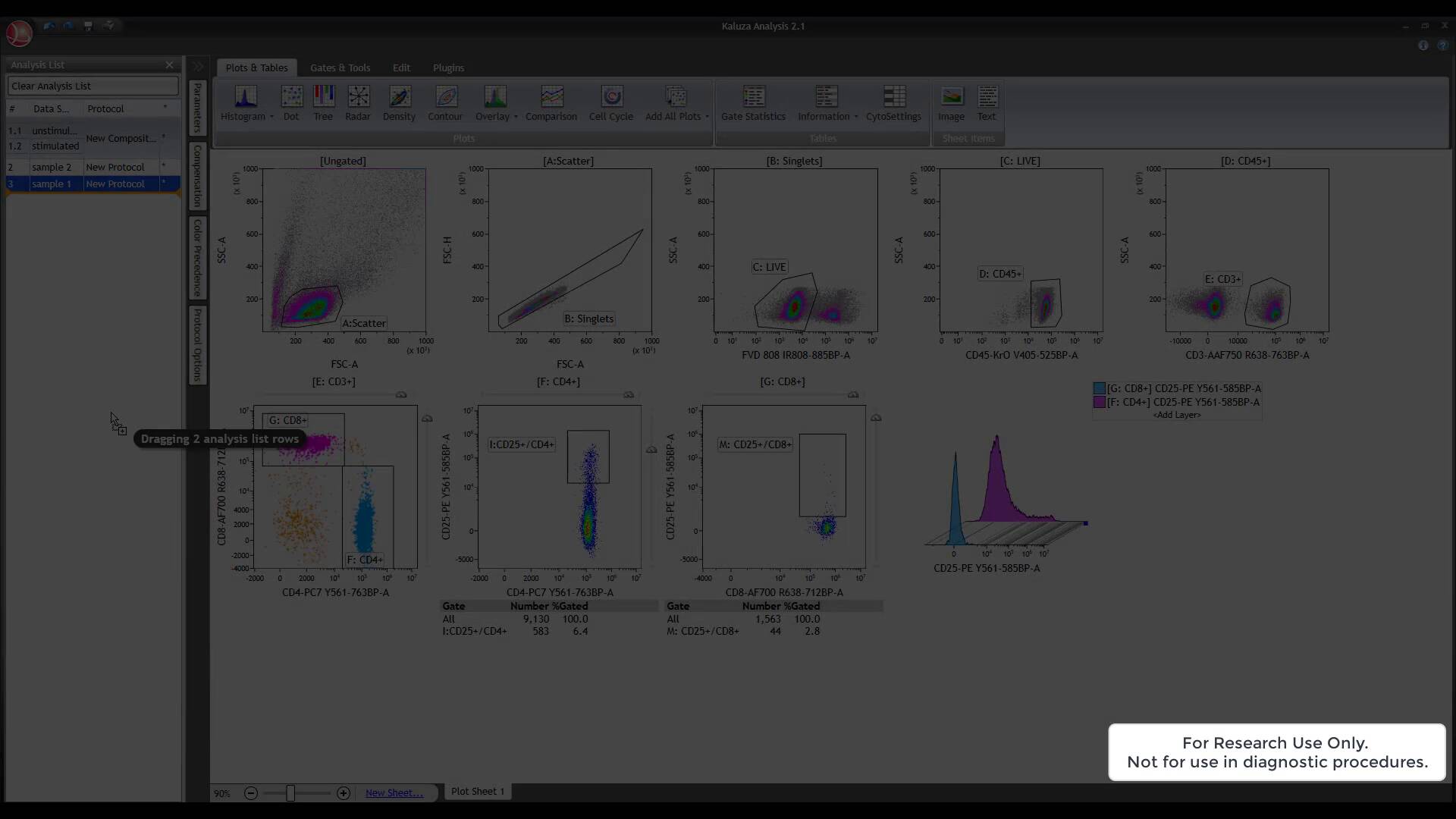 Learn more about how to set up an overlay plot, add/remove and replace histograms, and how to use various formatting features.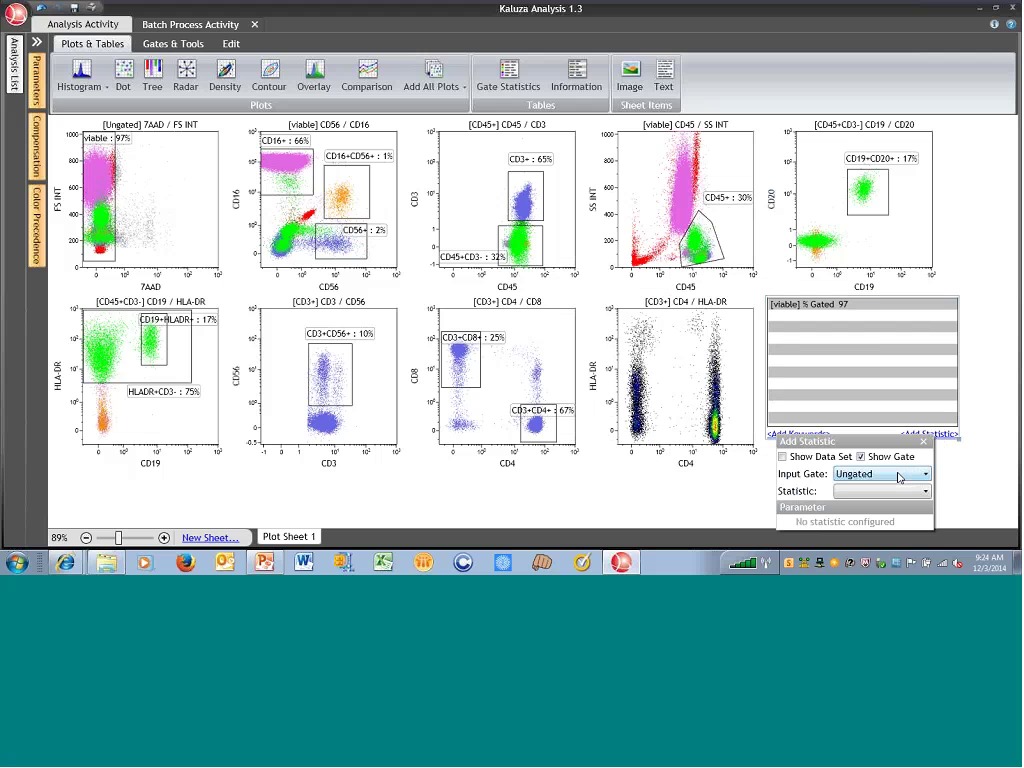 Comprehensive overview of several advanced analysis features of Kaluza Analysis software for manipulating larger sets of data.