Introducing the QbD1200 TOC Analyzer
Discover the benefits of this point-of-use, grab sample analysis TOC analyzer for your QC laboratory.
Transcript
Want to reconsider your painful laboratory TOC analysis?
Existing TOC analyzers are too complex.
They're difficult to operate.
They require far too much maintenance just to keep running.
The cost of ownership, including reagents, maintenance and repairs is way too expensive.
The measurement performance is not reliable. Many analyzers suffer from sample-to-sample carryover and non reproducible results.
Calibration is painful, often taking all day. And sometimes even after an entire day calibrating, the instruments don't pass.
Beckman Coulter is excited to announce the QbD1200 laboratory TOC analyzer with a revolutionary new design, designed to make it easier to operate and maintain a TOC analyzer.
Every aspect of the measurement process has been rethought and reengineered.
The intuitive user interface means you'll never have to refer to a two or three hundred page manual to figure out how to operate the instrument.
A full multi-point calibration at six different concentrations, with three reps each at each concentration, takes only 90 minutes.
The calibration procedure is so easy, you'll find yourself looking forward to running a calibration rather than dreading it.
The QbD1200 utilizes a unique chemistry combining acid and oxidizer into the same one reagent. The operator has an option to either buy a concentrated stock solution and dilute it down or mix their own chemistry. Either case results in a significant cost savings compared to proprietary cartridge-style reagents.
The process for setting up the tray of samples to measure has been completely rethought.
The large 10.4-inch touchscreen on the instrument mirrors the geometry on the auto sampler.
To set up a measurement, touch the icon on the home screen.
Choose to create a new tray configuration or upload a tray configuration from a file.
Choose how many samples you want to run.
Enter the number of replicates per sample.
Assign IDs to individual samples, upload a file, automatically assign the position and date stamp or use our ID builder.
Review and confirm before you press "Go."
During measurement, the display provides a dashboard with all sorts of useful statistics and confirmation that inorganic carbon has been removed and that complete oxidation of organic carbon is performed.
This is very important because many TOC methods cannot provide assurance that inorganic carbon has been accounted for or that organic carbon is completely oxidized.
Samples with high levels of inorganic carbon pose no problem for the QbD1200, unlike membrane TOC methods which often require expensive extra modules to remove the inorganic carbon.
Careful attention to the engineering of the plumbing lines and flushing has virtually eliminated sample-to-sample carryover.
Many labs today are moving away from paper files and reports.
Send your important data and files over Ethernet using our secure FTP protocol.
Contact a sales rep to get more information or arrange a demo at beckman.com.
The QbD1200 . . . from Beckman Coulter Life Sciences.
Related Videos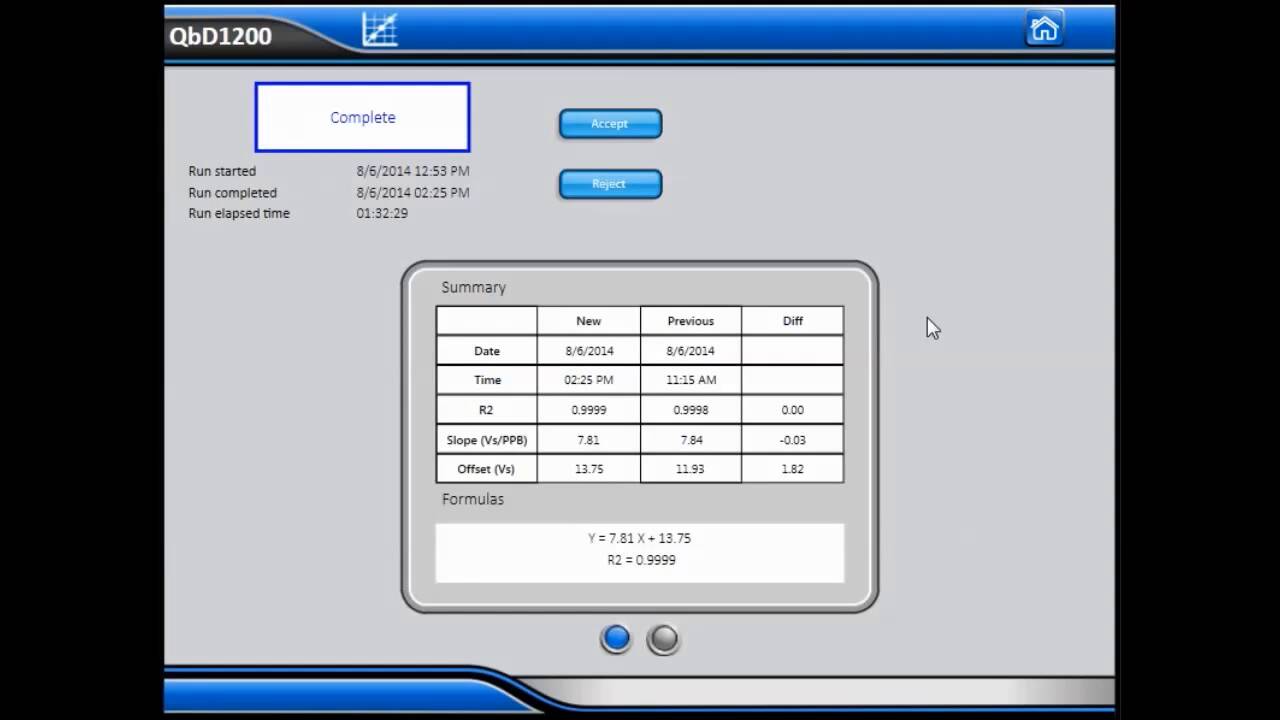 See an overview of the simple steps involved with calibrating the QbD1200 laboratory TOC analyzer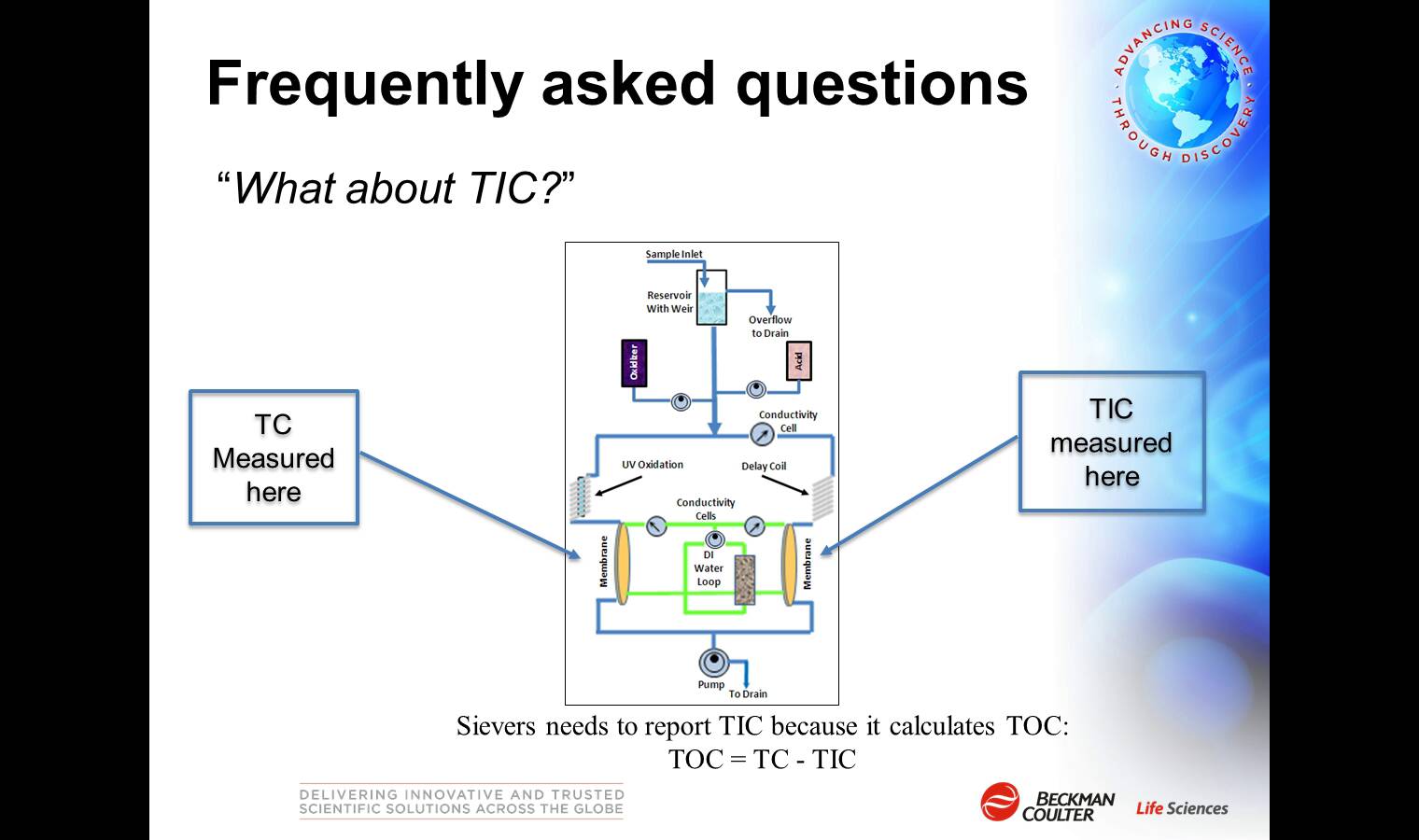 Hear Tony Harrison discuss validating a pharmaceutical grade TOC laboratory analyzer to the International Committee on Harmonization procedure ICH Q2. ICH Q2 contains guidance on how to ensure that a TOC analyzer is fit for purpose and for providing batch release data.