Two Account Types: Premium and Enterprise
Cytobank is a cloud-based platform for the analysis, storage, and sharing of flow and mass cytometry data. Cytobank is completely on the Internet and requires only a web browser and an account for access. There is otherwise no installation, updating, or maintenance of any other software or hardware necessary in order to use Cytobank. Functionality is the same across both license types.
Ideal for single researchers or small groups. Shared Cloud.
Ideal for large research groups, pharma and biotech R&D teams, and clinical research organizations
Private Cloud, Access controlled by an administrator role of your choosing. Larger compute caps around functionality such as viSNE
Available API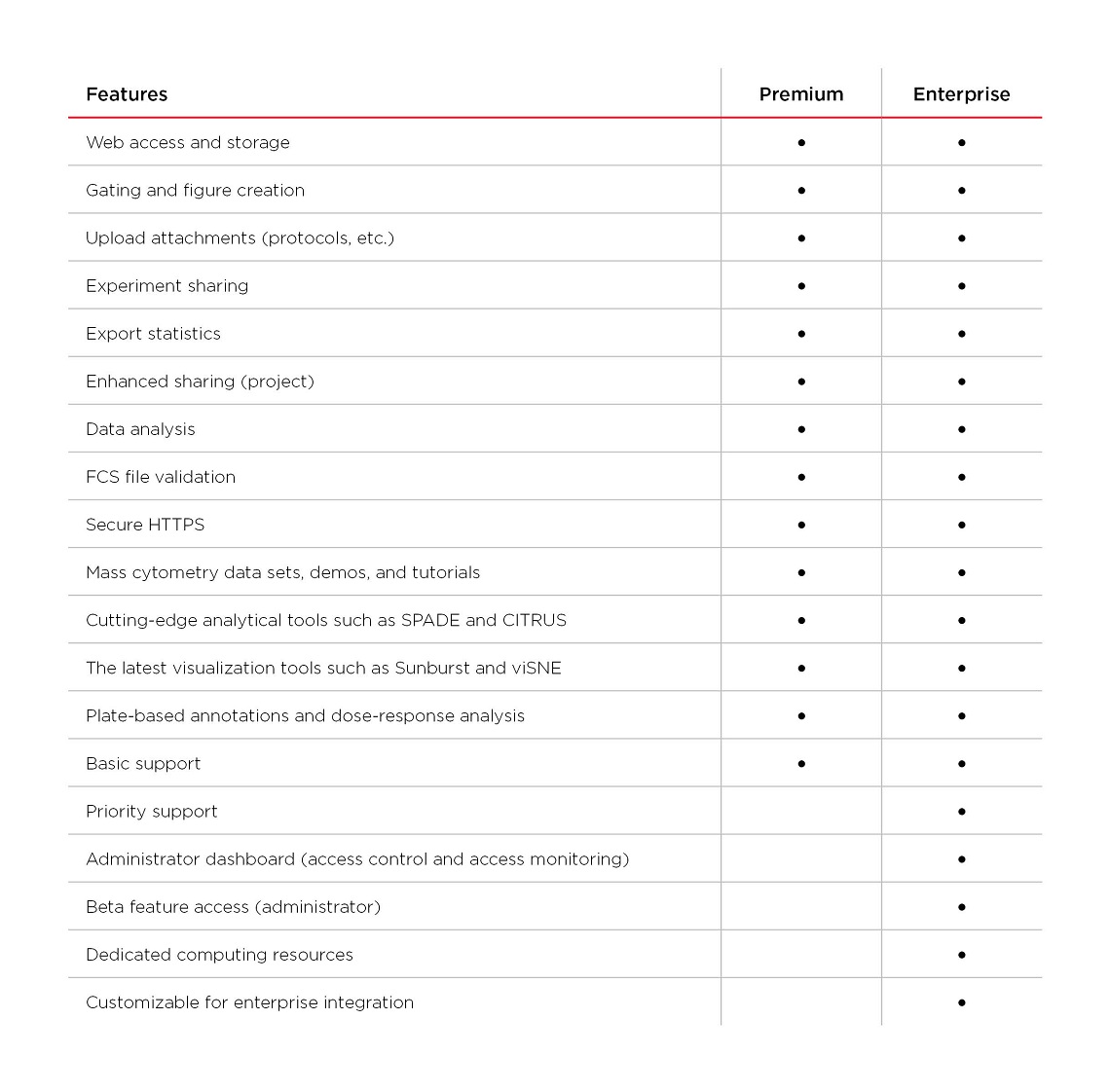 For Research Use Only. Not for use in diagnostic procedures.
Fill out the form below and one of our Cytobank Experts will be in touch to consult with you about your needs