Beckman Coulter Immunotech in Marseille, France
Based in Marseille, France, Beckman Coulter manufactures a broad range of immunoassays and high quality monoclonal antibodies for flow cytometry used for clinical and clinical research applications.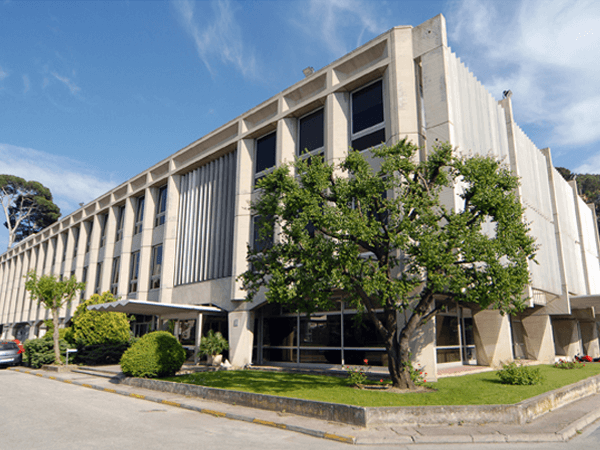 A History of Innovation and Growth
1982
Antoine Beret and Michael Delaage establish Immunotech developing industrial applications for monoclonal antibodies.
1995
Coulter Corporation acquires Immunotech combining reagent and instrument product lines for Flow Cytometry.
1996
ACCESS product line acquired adding immunoassays to Beckman's diagnostics offering.
1997
Beckman Instruments acquires Coulter Corporation creating Beckman Coulter Inc.
2011
Danaher purchased Beckman Coulter and divided the company into two operating companies, Diagnostics (HQ - Brea, CA) and Life Sciences (HQ – Indianapolis, IN).
Advanced solutions to address your research priorities
Today, Beckman Coulter offers a wide range of instrument and reagent solutions designed to accelerate life sciences research, innovate complex biomedical testing and increase lab productivity. Through the global network of scientists and engineers, Beckman Coulter Marseille maintains strong ties with leading academic and research centers in Marseille including the Institut Paoli Calmette Oncology Center, Timone Hospital and INSERM‐CNRS Research Labs. Beckman Coulter Marseille employs more than 250 associates of which more than 30% are engaged in the Research & Development Department.
Products manufactured in Immunotech
For Flow Cytometry, part of Beckman Coulter Life Sciences
For Access, part of Beckman Coulter Diagnostics
Reagents included in some of the > 50 diagnostic assays based on monoclonal antibodies capturing soluble marker
Visitor Information
Beckman Coulter Immunotech
130, avenue de Lattre de Tassigny
13009 Marseille
+33 491 17 27 00
Airport Marseille: 35 km, min. 45 min
Railway Station St Charles: 9 km, min. 20 min
Beckman Coulter France S.A.S. / IMMUNOTECH S.A.S. Terms & Conditions of Purchase