MET ONE 4500 Features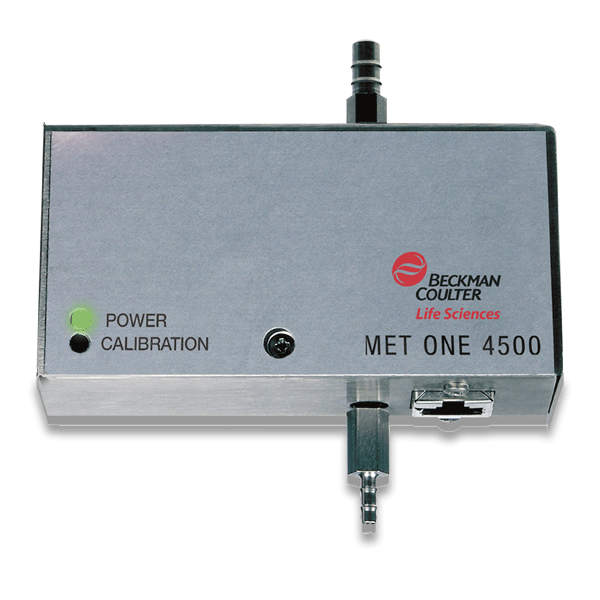 MET ONE R4500 series remote air particle counters are affordable, reliable and provide accurate data in particle monitoring systems. A compact design with flexible sizing, flow rate and communication options address the specific needs of cleanroom operations within the pharmaceutical, semiconductor, hard disk drive and flat panel display industries.
Easy to integrate with any facility monitoring system
The MET ONE R4500 series remote air particle counter uses RS-232 Digital Pulse or RS-485 Modbus communications to easily integrate into your facility monitoring system.
Flexible for all your remote air particle counter applications
Particle counting sesitivity ranges from 0.3um to 0.5um with flow rates at 0.1cfm. Onboard LED status indicator that flashes and sets a signal at the connector for alarm. Stay resident RS-485 configuration programming count time, hold time, alarm level, alarm delay and scaling) is maintained through power cycles (power on/off).
Easy installation options
The small stainless steel enclosure is compatible with most process environments. There is no fan to dsiturb airflows, allowing the MET ONE R4500 series air particle counter to be placed close to sensitive process areas.