DURAClone IM Features
Based on The ONE Study panels, expert flow cytometry labs have designed and optimized the marker and dye selections in DURAClone IM panels for use in clinical research studies. These unitized, dry-format reagent cocktails help minimize variability for studies carried out across multiple sites.
Pre-formulated antibody panels with up to 10 colors
Dry, unitized tube format using our proprietary DURA Innovations technology
Expert-proven marker combinations
25 tests/package with 3 compensation kits
Streamlined Multicolor Workflow
DURAClone IM kits provide the specified antibody panels as a dried-down layer in each test tube to eliminate antibody pipetting. This helps shorten turnaround time, minimize human error, and eliminate repetitive workflow steps that are costly to automate.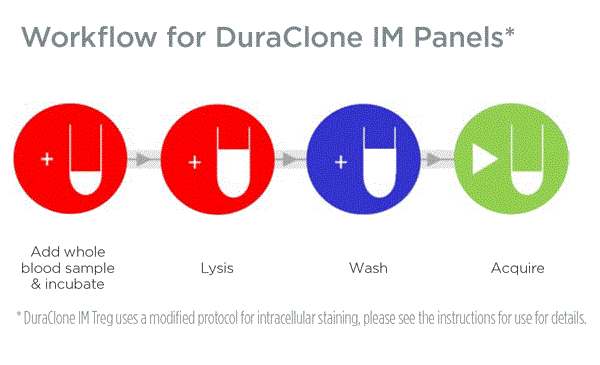 Minimized Reagent Inventory Management
Preparing cocktails from liquid antibodies requires laborious inventory management that can impact productivity. DURAClone IM kits simplify inventory management dramatically by replacing many single-color reagents with only one pre-formulated product.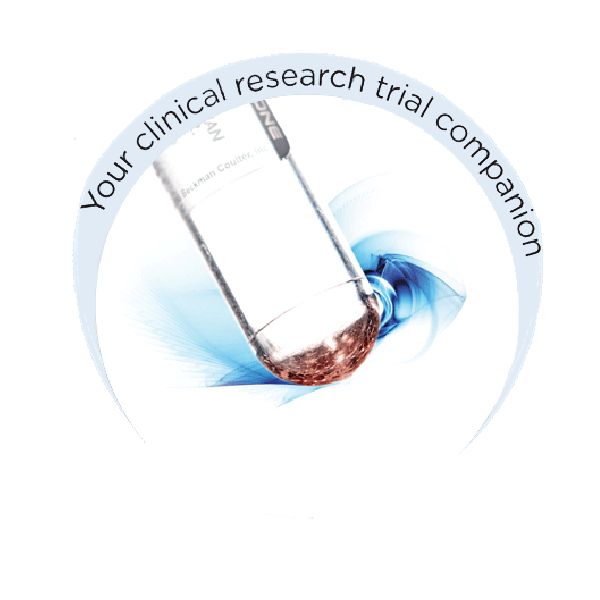 Your Clinical Research Trial Companion
Dry, pre-formulated DURAClone IM panels, which can be shipped and stored at room temperature, enable the level of experimental rigor that is key to multi-centric and longitudinal clinical research studies.