DURAClone IF Features
Standardized But Not Locked
DURAClone IF panels are optimized 5- or 6-color antibody panels that are meaningful on their own, but also adapt readily to your specific research needs. Drop-in slots for additional antigen markers accommodate broadly available fluorochromes such as PE or APC.
Pre-formulated 5- or 6-color antibody panel
Unitized, dry, Beckman Coulter proprietary test tube format
Expert-proven marker combinations
25 tests/package with 3 compensation kits
In combination with DURActive for functional studies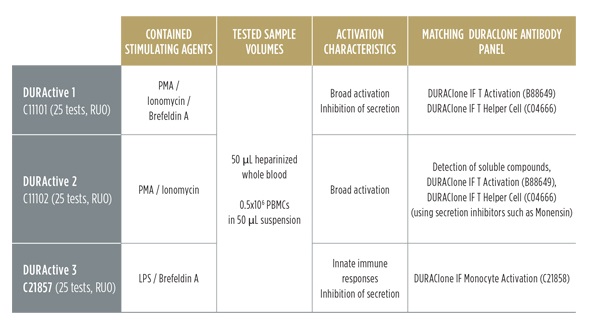 Streamlined Workflow for Immune Functional Assays
DURAClone IF kits provide the specified antibody panels as a dried-down layer in each test tube and are optimized for simultaneous surface and intracellular staining using the innovative permeabilization kit PerFix-nc (B31167). This streamlined workflow shortens turnaround times and reduces sources of error and variability.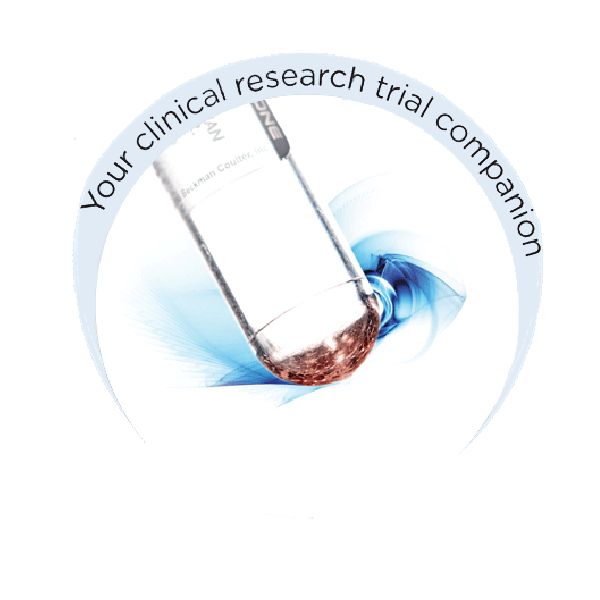 Your Clinical Research Trial Companion
Dry, pre-formulated DuraClone IF panels, which can be shipped and stored at room temperature, enable the level of experimental rigor that is key to multi-centric and longitudinal clinical research studies.