DURAClone Complete Solution
Data quality is your most valuable asset
Today, increasingly powerful data analysis tools and standardization-friendly instrumentation are reshaping cytometry into a reproducible method for delivering objective, high-content results.

But even before data acquisition and analysis occurs, it's important to consider sample preparation:
How can we minimize preparation variability?
How do we ensure that assay design won't affect data quality?
What's the best way to manage complex protocols and ever-increasing workloads in our laboratory?
Dry, unitized DURAClone and DURActive reagents can shorten time-consuming protocols and help eliminate (rather than mitigate) sources of human error. Equally important, they can help your lab get the most out of instrument standardization and provide a strong foundation for successfully automating analysis of quality data—which can be your most valuable and enduring asset.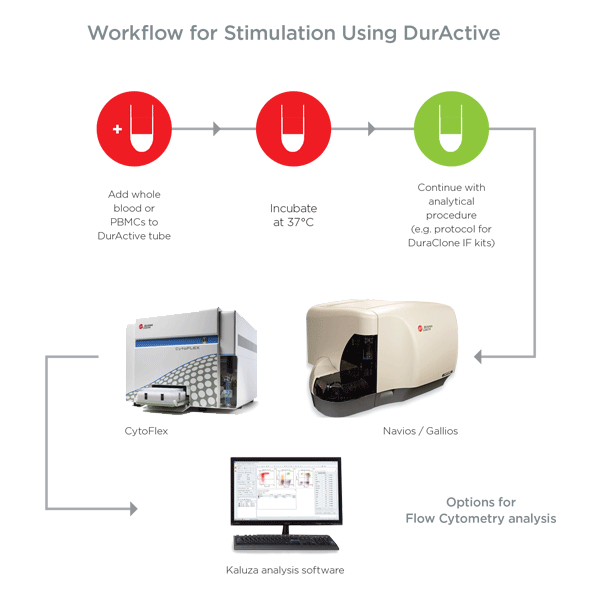 Choose a DURAClone Complete Solution Model