Virtual Tradeshow
Molecular Med Tri-Con
February 16 - 18, 2021
Description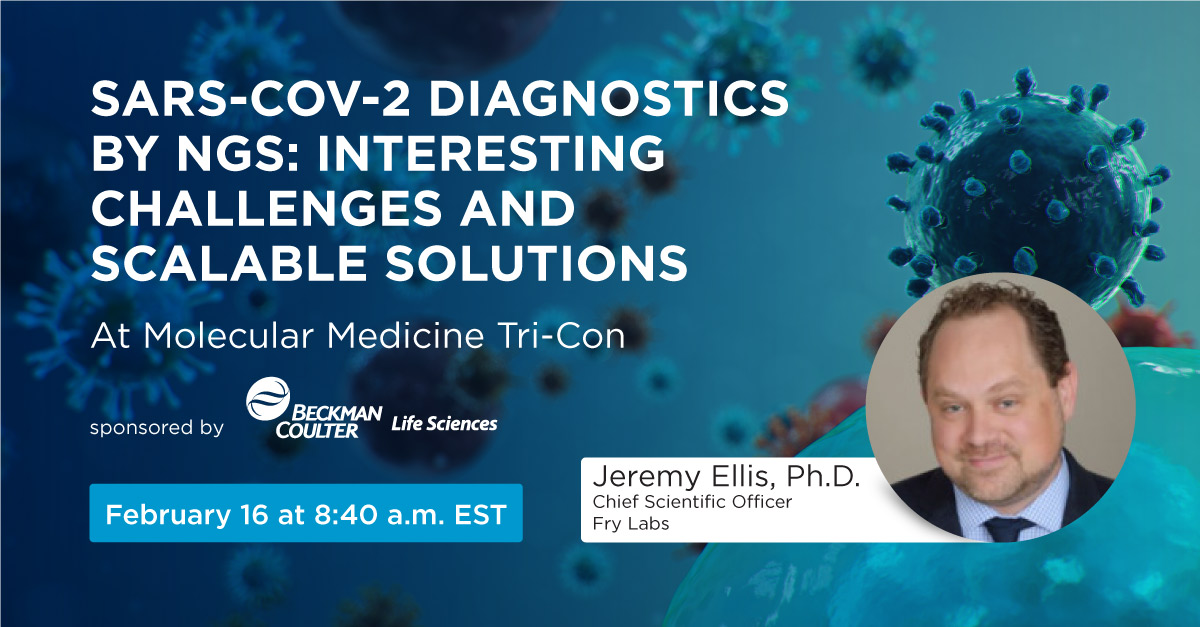 Beckman Coulter Life Sciences is a proud corporate sponsor of Molecular Medicine Tri-Con, a virtual event taking place on Feb. 16 – 18.

Join us on Tuesday, Feb. 16 at 8:40 a.m. EST to listen to Jeremy Ellis, Ph.D., Chief Scientific Officer from Fry Laboratories. Presenting as part of the COVID-19 diagnostics program, Ellis will discuss how next generation DNA sequencing is an untapped diagnostic resource for SARS-CoV-2. Learn more about Ellis' upcoming talk "SARS-CoV-2 Diagnostics by NGS: Interesting Challenges and Scalable Solutions" and the rest of the program here.

Visit our virtual booth to speak to our genomic consultants and learn how Beckman Coulter Life Sciences supports research workflows related to testing with automation, PCR setup and viral RNA extraction kits.

To learn more about our services, visit us here.