Immunology 2019 Conference (AAI)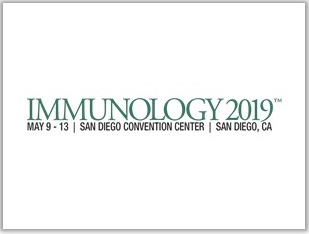 May 9-13, 2019
San Diego Convention Center
San Diego, CA
Your research in harnessing the body's immune system in the fight against cancer just got a little more streamlined. Join us at Immunology 2019 conference in San Diego, CA, and stop by booth #1423 to see our solution suite for immunophenotyping, including:
CytoFLEX LX, the most powerful flow cytometer for multicolor analysis
DURAClone, our dry, unitized antibody panels
Kaluza Analysis Software for easy gating and compensation
Hear from the expert, Nancy Dempsey, Global Commercial Program Manager, as she uncovers A New Approach to Eliminate Dead Cells from Multicolor Flow Cytometry: ViaKrome Fixable Viability Dyes on May 11th at 11:15 in Exhibitor Workshop Room 2. Claim your seat here!
Want to learn more? Watch a quick one-minute tutorial on CytoFLEX LX.
You can register for the 103rd annual meeting here.