Navios Features
Proven reliability and precision for confident treatment decisions
Get the fast answers you need for timely, confident treatment decisions with the proven reliability and precision of Beckman Coulter's Navios Tetra system for simultaneous identification and enumeration of T, B and NK lymphocytes in whole blood.
Navios is equipped with electronics that provide accurate and efficient digital signal processing at high event rates over a wide dynamic range of fluorescence intensities. These benefits are packaged in a compact analyzer that delivers stable performance over long periods of time and across a wide range of operating temperatures.
Now available for the Navios flow cytometer, Navios Tetra delivers an easy-to-use solution for multicolor flow cytometric analysis of lymphocyte subsets as well as CD4+ and CD8+ T cell subsets ratios.
Accurate, automated and available on Navios
Power through your routine testing workload when you run on Navios with the innovative cluster tracking and absolute count robustness of Navios Tetra.
Fully automated set-up
Use Flow Check Pro and Flow Set Pro Fluorospheres for fast automated set up
Faster sample processing
Ready to use, pre-optimized reagents make sample prep easier than ever
Improve lab safety with reduced sample handling with no wash protocol
Streamline data entry and reporting with bi-directional LIS connectivity*
*When used with Data Innovations Instrument Manager 8.05-8.12
Single platform standardization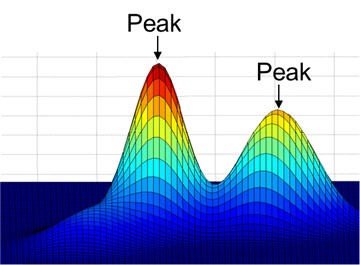 Automated software algorithms define lymphocyte gate in three dimensions
Patient panel reports summarize T, B and NK results and internal reliability checks
Run-time reports highlight pertinent results
On-board quality control tracking
Process controls including low level CD4 counts
Built-in reliability and intra-panel checks
Sample flagging with insufficient T-cells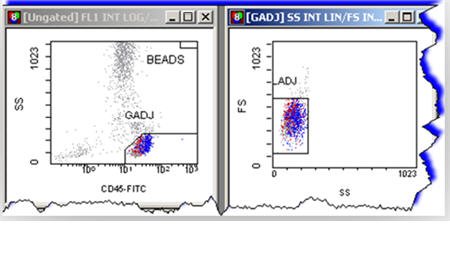 Lasers & Power Output
Blue Solid State Diode: 488nm, 22mW laser output
Red Solid State Diode: 638nm, 25mW laser output
Violet Solid State Diode: 405nm, 40mW laser output
Configuration
125 μm spatially separated beam spots
Minimum Laser Power at Flow Cell
Blue: > 20mW
Red: > 20mW**
Violet: > 30mW**
Flow Cell
150 x 460 μm rectangular quartz
Collection Optics
Gel coupled 1.2 NA lens
Optical Filters
Easily interchangeable optical filters
Optimal 18-degree reflective optics for minimal light loss
Detector Filters
Forward Scatter: 488/10
Blue Laser: 525/40, 575/30, 620/30, 675/20**, 695/30, 755LP
Dyes: FITC, PE, ECD, PC5 or PEC5.5, PECy7 Red Laser: 660/20, 725/20, 755 LP
Dyes: APC or Alexa Fluor† 647, APCAlexa Fluor 700, APCCy7, APCAlexa Fluor 750
Violet Laser: **450/50, 550/40
Dyes: Pacific Blue†, Pacific Orange†, Krome Orange
Detectors
Forward Scatter Detector - Fourier design providing up to 3 measurements of forward angle
Side Scatter Detector - Independently focused high performance photodiode with electronic attenuation
Fluorescence Detector - FL1-FL10 Fluorescent Detectors (7-10 optional**)
Sample Processing
Flow Rates
Continuous pressure is applied to the sample tube based on user selected flow rates: Low Medium and High
Sheath Consumption
Acquisition: 780mL/hour
Carryover: <0.1%
Compatibility: 12x75mm tubes
Acquisition Modes
32 tube Multi Carousel Loader (MCL)
Single tube sampling mode
Automated work list acquisition
Manual work list mode
Mixing
The MCL patented design vortexes each tube individually before sample acquisition
Barcode Reading
Carousel number, tube location and tube barcode
Biosafety
Biohazard contained wash station thoroughly rinses sample probe
Fluidics
10L IsoFlow External Sheath Container
20L Waste Container
1.5L FlowClean Cleaning Fluid Tank
1.5L Internal Sheath Tank
Signal Processing
Flow Rates
Dynamic Range: 20-bit data acquisition
Workstation Resolution: 1,048,576 channels
Digital Sampling Rate: 40MHz
Digital Accuracy: <5% error
Parameters:
Five different signals available from each detector: Integral linear and logarithmic, Peak linear and logarithmic and True Time of Flight linear
Time, Ratio
Selection of up to 62 parameters**
** Optionally available depending on upgraded system configuration
*** Optional filter included
† Alexa Fluor, Pacific Blue, and Pacific Orange are registered trademarks of Molecular Probes, Inc.
†† Pentium Core is a trademark of the Intel Corporation.
These characteristics can be influenced by a number of factors relating to instrument setup, sample type, number of parameters selected, protocol definition and number of events acquired. Refer to Instrument Instructions for Use for more information on Performance Characteristics.