Minimizing the Potential for User Error by Adopting Automation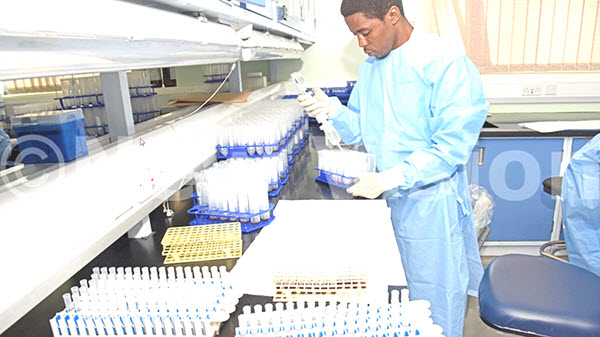 Laboratory standards and regulations set forth by governmental bodies such as the Centers for Disease Control and Prevention (CDC) help to define and standardize the procedures that laboratories employ. These standards serve as safety countermeasures and help to prevent errors. However, error prevention can be costly and time consuming, increasing the burden of adhering to these standards.
The AQUIOS CL flow cytometer utilizes several cost-effective and automated error-prevention features, helping to improve safety and reduce the cost and time expenditures often associated with error prevention methods.

"Don't Make Your Day Any Longer. Make Your Workflow Smarter."
The AQUIOS CL flow cytometer has error prevention systems to assist in:
General workflow
Startup, cleaning, and worklist generation
Sample preparation
Quality control
Discover how AQUIOS CL could improve your workflow efficiencies with this application note.
*Photos courtesy of Dr. Charles Kiyaga
REQUEST ADDITIONAL INFORMATION